Ryan Cage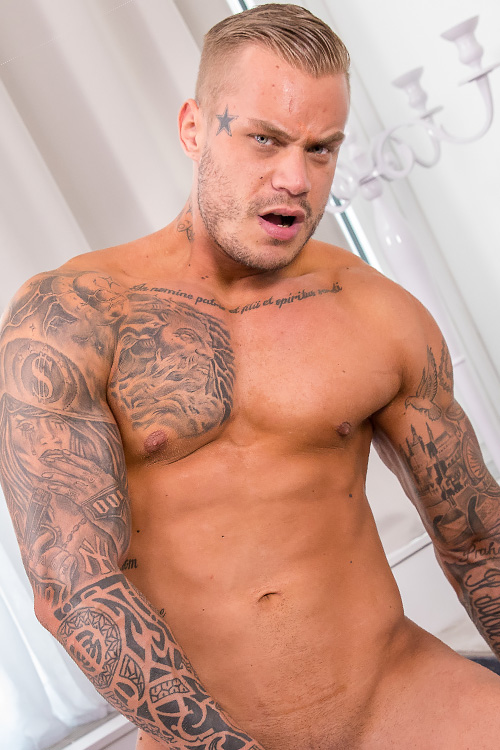 Birthday: March 30
Height: 185
Weight: 102
Tatoos: Yes
Piercings: Yes
Country of origin: Czech Republic
Place of Birth: Ostrava
Ethnicity: Caucasian
Eye Color: Blue
Hair Color: Blonde
Aka: Jindra Durak, Andre Dudis, Andres, Bryan, Bryan Cage
Career Status: Active
Photos of Ryan Cage
VR Porn videos with Ryan Cage
Ryan Cage's Biography
Ryan Cage is definitely not the kind of a guy that you could introduce to your parents while telling them that you are gay without worrying about their reaction – he is more of a hardcore
gay VR porn
performer who will steal your heart with one of his gay VR porn scenes,
fuck your ass as hard as he only can
, and then leave you all alone in bed without even leaving his phone number. Do not get us wrong, we are not trying to tell you that Ryan is a bad person, but he is just that type of a badass guy who does not take "no" for an answer – and regardless of whether you like that or not, this is his way of being that has gotten him so many fans from all around the world. His muscular body covered with tattoos is another example of his style and you will most likely get hypnotized by all of these body paintings when he will be screwing your ass or giving you a sloppy blowjob – there is definitely a lot to look at, so we are truly happy that Mr. Cage has decided to join the immersive world of
gay virtual reality porn
. Now, when playing in some gay VR porn movies in the quality as high as HD, 4K UHD and even 6K ultra high definition VR, all his pecs and features can be seen closer than ever before – and not to mention VR porn scenes in
full 3D 360 degrees
, which will highlight his assets and show them from every direction of immersive virtual reality. Ready to join Ryan and let him (or not?) dominate you in our gay VR porn? Get your VR goggles on and do so on VRBGay.com as soon as possible – Ryan and his enormous dick are waiting for you already, sir!
Pornstars like Ryan Cage