Bad Boy Aday Traun in a Solo Masturbation Scene!
date_range
April 06, 2018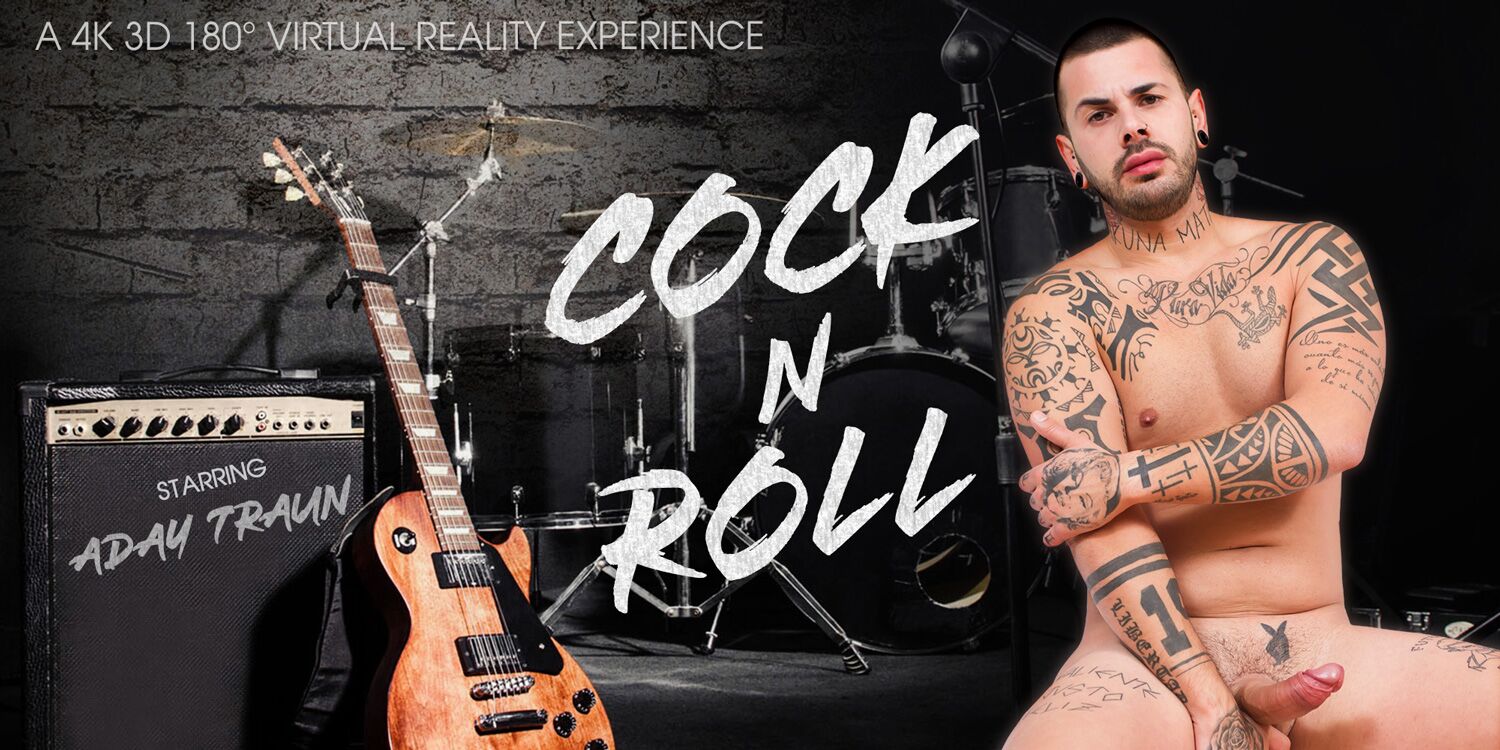 Have you ever been into the bad boys? Some badass dudes that were ruling the school or your neighborhood and no one could actually fuck with them? Fucking them became possible right now thanks to the immersive virtual reality technology, as now hotties like Aday Traun will be waiting for you over here, giving you the show that you've truly deserved to have. Everyone who's ever watched gay VR porn solo masturbation videos knows that they are the best, and even though all the virtual reality porn videos are really immersive and lifelike, this special kind of them introduces an unparalleled atmosphere that only the biggest gay VR porn connoisseurs will appreciate. A unique opportunity to experience a 1-on-1 situation with a guy like Aday Traun is so invaluable, that no wonder that so many of you keep asking us for more such gay VR porn films to be recorded. To be honest, Aday didn't hesitate for too long when we asked him to produce this scene, as also for him it is a great opportunity to create a bond between him and his devoted fans. If you've ever seen Aday performing you know that he's one of these baddies and he's not gonna be gentle or soft. As soon as you'll wear your VR headset, you'll get to watch this mischief playing with his dick in 360 degrees and 4K ultra high definition, as he's used one of our VR porn cameras to record his very private moments to the delight of both his and our followers. If you're sitting out there and playing with your dick when thinking about Aday, you should definitely know that he's told us in secret that he's too always contemplating about his fans when playing with himself, so the relation in this gay VR porn video works in both sides. When closed in the virtual reality, you two will be turning each other on more and more with every following minute, which should eventually lead to a climax that you won't forget for many months to come. Aday's hairy chest, tough muscles and enormous dick are the things that are really worth thinking of when masturbating, so you shouldn't really feel bad about it, as he's one of the best gay VR porn stars in the business. He's hard as a rock and tough like Rambo, yet in the closed room together with you, you'll actually get to discover the deeply hidden truth about this chunk, as watching him in such a situation is the closest kind of relation that you'll be every able to get with him. No more talking! Wear your VR goggles here and now, as Aday won't be waiting for you out there forever - or wait, he actually will, as VR Bangers' gay virtual reality porn videos will be always waiting for your attention on our award-winning gay VR porn website made exclusively for all the manly males! Would you like to watch some more solo masturbation scenes? Go to our main page, 
here
, and you will find them.
Watch Aday Traun's Gay VR Porn films
!