VRBGay Are Heading To Mars in the SpaceXXX Project!
date_range
April 01, 2018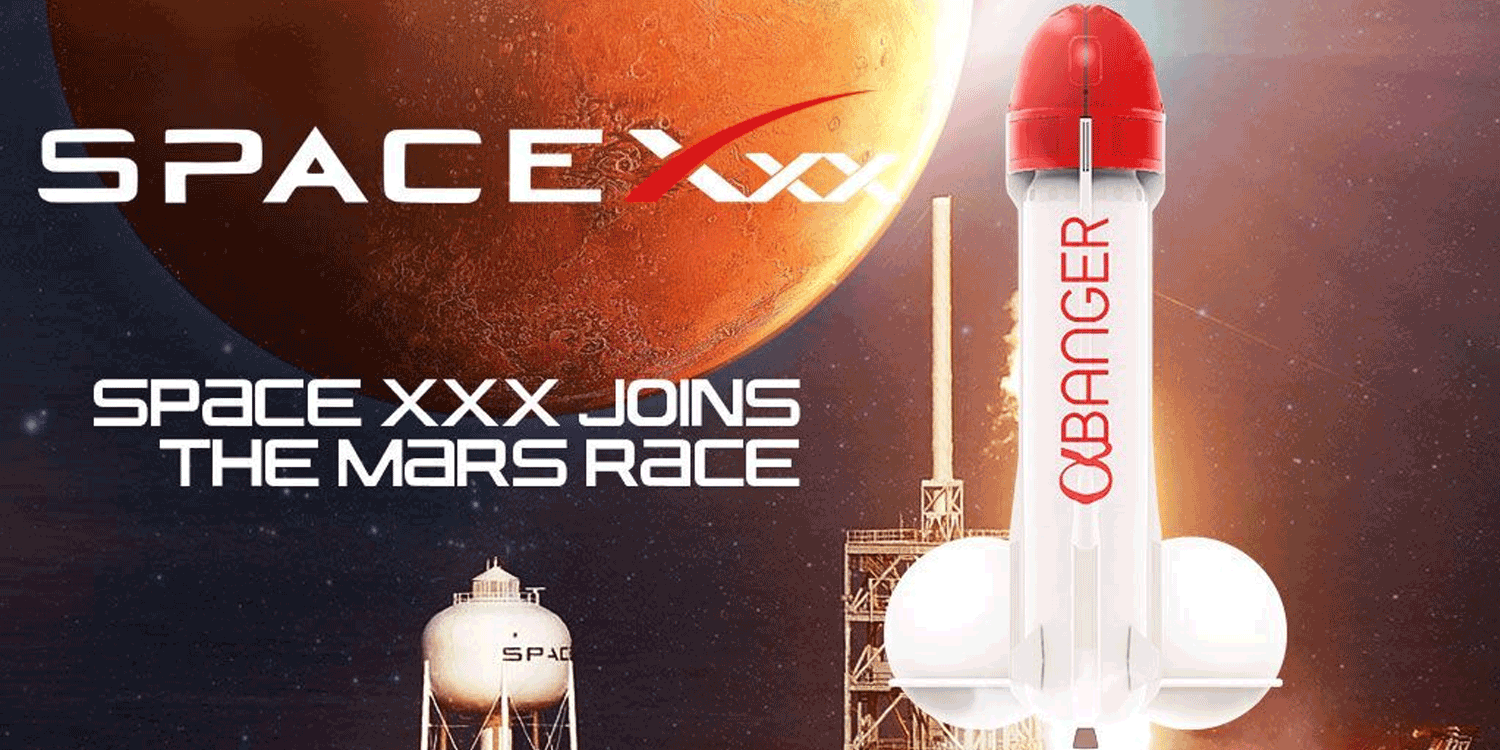 We realize that it's rather hard to believe, trust us, but yes: VR Bangers have just begun their very own space program! Since Daniel Abramovich, the owner of the whole VR Bangers network, has been participating with Elon Musk, the CEO of the SpaceX organization, in the past, yet their ways have separated in the long run, VR Bangers are pleased to report that now we do have our own cosmic program, thus we've just joined the race for the planet Mars! This entire venture has been going for a long time now, yet it was kept totally private – and now we're at last ready to uncover its details and share its entirety with you, cherished members of the VRB Gay family. Making your gay sex-related dreams come true in our immersive gay VR porn movies has become our mission years ago, but we've always wanted to do something more important and significant. Since we've been chosen the most innovative company of the year in the Cybersocket Web Awards, we must take further actions to deserve this name, and go past just making the best gay VR porn videos available on the Internet. Rocket has been thoroughly tested by use in years 2016-2018 at the testing platform in McGregor, Texas, where we've conducted a stunning number of 68 test flies. Now we're finally to perform the 69th attempt of making the vessel work, and since all the statistic looks really promising, we believe that today's launch of the αBANGER 69 will be a huge success. Experiments with the previous versions of the rocket (αBANGER 1 to 68) led to the creation of this final model, which enabled the currently achieved controlled recovery of the first stage of the rocket after reaching a foreign planet and provided us its overall efficiency. As SpaceX latest Falcon Heavy initiative launched a Tesla Roadster towards the planet Mars, we've decided that our very first mission will be exactly the same, starting an unofficial "race" between us and the SpaceX program. Both of them consumed tens of millions of dollars and are using some top-notch solutions - in our case, sponsored by the funds from shooting our premium gay VR porn videos and, in a way, by the generosity of our members and followers. We believe that the competition is going to be really strong. What's more, since VR Bangers use the latest technology known to humanity, and the SpaceX design was completed few years back, when it was not yet available, we believe that we might be favored in this little "clash". We have all been working really hard on the SpaceXXX project, and we can't wait to finally prove both to ourselves and the whole world that we are capable of doing much more than just producing the highest quality gay virtual reality porn movies. If you're interested in reading more about this project, watching the video from the incoming launch, or finding some data or statistics about it, visit the project's website at 
https://vrbgay.com/spacexxx
. And if you want to join us in the next big tech project, have a query associated with our gay VR porn movies or would like to become a part of our current space initiative, feel free to contact us at 
https://vrbgay.com/contact/
.