Have a Sweaty Fight With a Handsome Micah Brandt!
date_range
February 23, 2018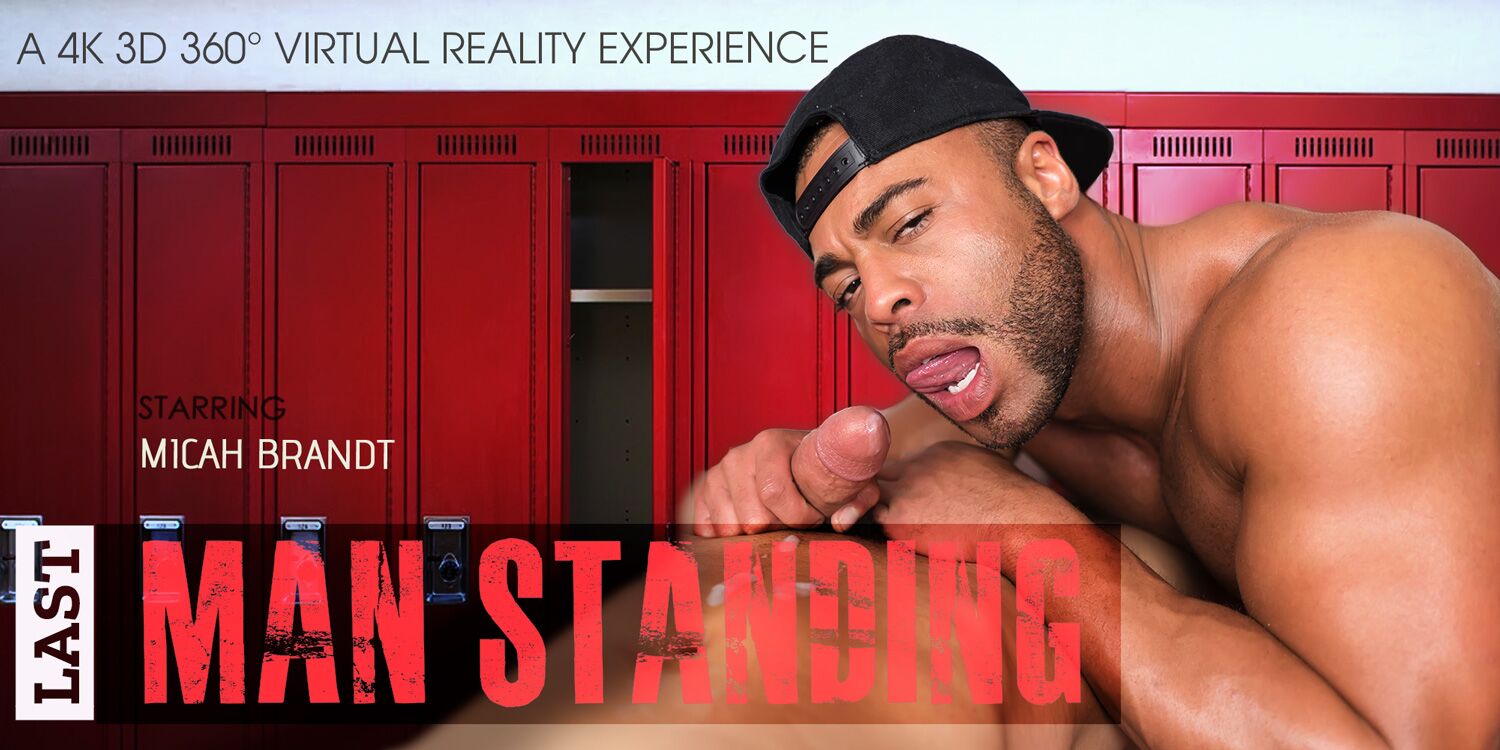 Fighting is a one of the most manly sports of all of them, uniting all the alpha males in the atmosphere of muscles and testosterone. If you've decided to join one of the gyms of fight clubs, it was probably one of the best decisions of your life, as such places are literally swarming with hot dudes with even hotter muscles - not to mention what's going on under the shower in such clubs. And what if we'd make a gay VR porn video in such a place, giving you yet another reason to get yourself a gym pass next week or maybe even tomorrow? Well, not every club will be as sexy as the one belonging to Gay VR Bangers, so maybe you should just stay home with the VR goggles on your head, as there won't be more big dicks and tight asses anywhere else on the globe. This gay VR porn fantasy begins in the locker room when you're resting after your training, exhausted to the very limits of your body. One of your colleagues, super-hot gay VR pornstar Micah Brandt suddenly enters the room and starts chatting with you, which is so normal that no one would ever tell that it could lead to something more in the next following minutes. You two are talking about the training, muscles, some techniques and fighting, and when you're chilling on the bench, Micah is changing his clothes to get himself ready to take the after training shower. View of such a buffed bod like the one owned by a handsome Micah could give a boner to every guy, so no wonder that you've gotten yourself hard while looking at him changing. He notices that straight away and, well, as it befits such incredible gay virtual reality porn video, the things are getting only more intense after this discovery. Micah was checking you out while training for a while now, and it was about time that you two could finally meet in a 1-on-1 situation to finally do something about the pressure between such two alpha males. This tension could be released only on the ring or while fucking each other's passionately, and since this is a VR Bangers' gay VR porn video, it's rather obvious which scenario was more likely to happen. This sexy ebony hunk really can't hold himself any minute longer and is just craving for your dick in his mouth, so you should probably simply wear your VR goggles straight away and let him have what he needs. You'll get your cock sucked better than ever before, and your tight anal fucked so hard, that you will have to take a break from training at least for a while. Jump in this immersive gay VR porn movie and find out why boxers are so popular amongst the gay communities to have a real blast with our handsome Micah! Going crazy for some huge dicks and can't stop thinking about them? There's a lot of them waiting for you on Gay VR Bangers' main page, 
here
.
Watch Micah Brandt's Gay VR porn films
!