Eddy Ceetee Will Do Anything to Get Out of Prison!
date_range
March 23, 2018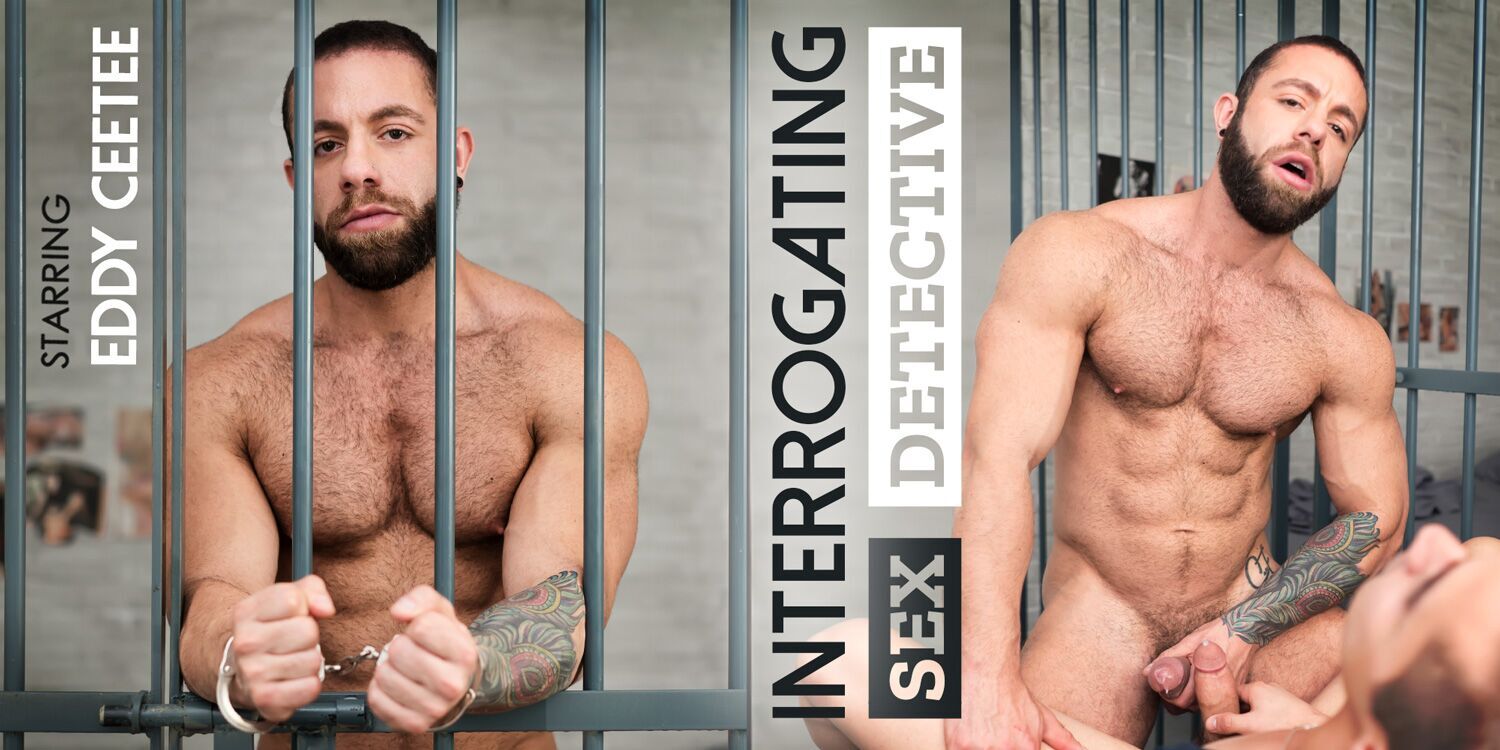 Have you ever thought about the hard life of the prisoner? Being watched 24/7 without a single minute to jerk off or have some privacy, brutal living conditions, and not to mention that there are no VR headsets loaded with gay VR porn in prisons - at least for now, but maybe indeed it is a project for VR Bangers Gay to think of...? Anyway, the situation can only get worse if you're sentenced to death and you're counting the days left until your execution. And what could you possibly do then? Would you do just anything to survive? In this exclusive gay VR porn, our super handsome male performer will have this tough decision to be made, so strap your VR headset straight away to find out how did he get out of this problematic position. As you may know, every time when your wear your VR goggles and visit the VR Bangers Gay website, you're becoming a unique person who's taking part of yet another sexual fantasy. In this brand new muscle gay virtual reality porn video you'll get to turn into the powerful investigator and a judge (at the same time), and it'll be left solely on you if Eddy should go free or stay in his cell. This young bad-boy is really determined (and experienced, as it befits a professional gay VR porn star), and he can get really persuasive if he wants to... if you know what we mean. As soon as you'll jump into this immersive gay virtual reality fantasy in 4K and full 360°, Eddy will begin waiting for every order coming out from your mouth, and you should get rid of any regrets and simply ask for anything you want. Would you like your dick to be sucked? Just point it out in his direction and it'll get wet in no time. Maybe you're craving for his handsome and very tight anal and wanna dig deep inside of it instead? You can do whatever you want with it - and it doesn't matter if you find it appropriate or not. Have we got your attention already? We definitely should, as such a scenario is a dream of every lover of the gay VR porn videos, and if you're here with us right now, you most likely are one. There are no forbidden things, as if you don't like what you see in this gay VR porn movie, Eddy is going straight on the electric chair - not the best alternative for choking on your dick or playing with your hairy balls instead, right? Don't worry about him, though, and don't forget that he didn't get on the death sentence without a reason - try to think about it like that: the harder you punish him, the better he'll return to the community! Are you craving for more buffed dudes like Eddy? Are you into some muscular chunks and wanna watch them fuck in 4K? Browse for them on our main page,
here
.
Watch more Eddy Ceetee's Gay VR Porn videos in HD
!