Asus Released New MR Headset! Gay MR Porn Coming?
date_range
March 16, 2018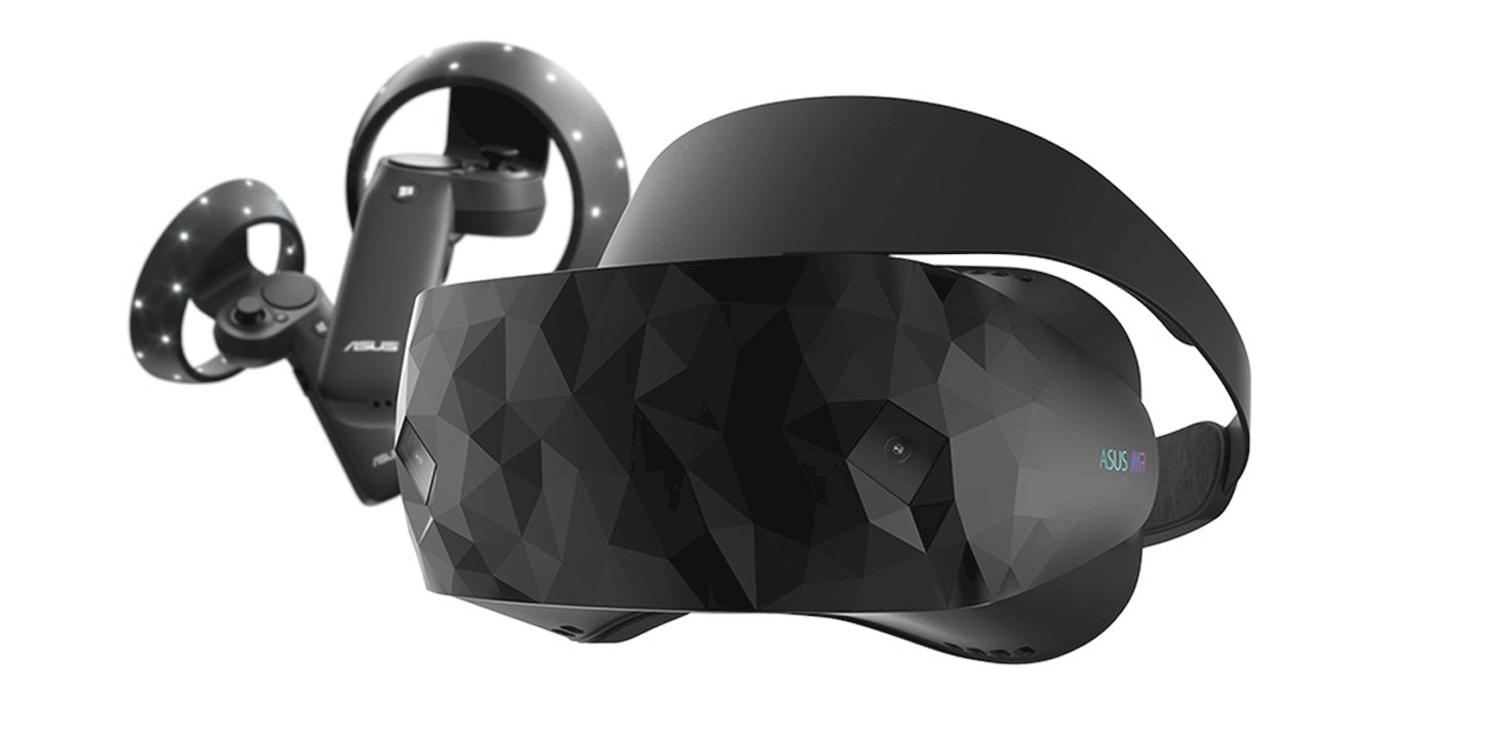 Have you heard about the newest Asus' addition to the Microsoft's line of Windows "Mixed Reality" VR headsets? We've recently added the Windows Mixed Reality VR goggles to the list of supported by us VR visors, so we do care about such premieres and we hope that there will be more and more of them. We strongly believe that mixed reality might be the future of our market, and just like the gay VR porn videos replaced the old, obsolete 2D ones, the MR productions might take over the reins of the virtual reality ones. Asus' Windows goggles were actually revealed some time ago - almost two years back, together with some other headsets from companies like HP and Dell - yet the VR visor wasn't released back then in October 2017 at the same time with them, and it all remained a one big mystery until this very day. Today the company has finally disclosed that their new VR headset is eventually released and is being shipped to the clients, with the starting price of $429 - together with a pair of two Windows VR controllers. We are aware of that this is very pricey (prices of the most of the Mixed Reality headsets' working well for gay VR porn movies begin at $300 recommended retail price), and the fact that this market is being rapidly developed and the prices keep going down is only making it all much worse. On the other hand. continuous promotions and price drops are happening daily in this field of the market, so the value of the Asus' VR headset should drop as well really soon. We should definitely mention that the new Asus' headset features a highly anticipated inside-out tracking technology, which means that you won't need any external sensors like you do with HTC Vive or Oculus Rift for positional tracking. Finally having your hands free will give you a lot of freedom when using one of those visors, which is a huge thing for watching your popular gay virtual reality porn videos - isn't it?
The other thing worth mentioning is that the company's device may have one of the coolest looking designs of all Windows headsets, and it operates with a stunning 3K resolution display with a 90Hz refresh rate and 95 degrees field of view. Manufacturers have accustomed us to slightly higher standards for this last feature, but on the other hand this new Asus MR headset is on par with the Samsung Odyssey - probably its' biggest rival on the mixed reality visors' market. We can't tell which one of them will be more comfortable, though, so only the time can tell who's gonna be the winner in this race for the fans and users on one of the most dynamic markets of all. Gay VR porn movies' viewers certainly care about the comfort when viewing their favorite productions, so don't underestimate this factor - it's as important as other peripherals! Will mixed reality headsets conquer the market and set up some new trends for the gay VR porn videos' producers like Gay VR Bangers? Only the time will tell, so we have to keep on watching and waiting for what's to come in the future... If you're willing to wait together with us, don't forget to keep visiting our main page, over here, to always be up to date with everything we're posting and sharing with our beloved members!