Have Sex with Your SEX-Boyfriend, Antonio Miracle!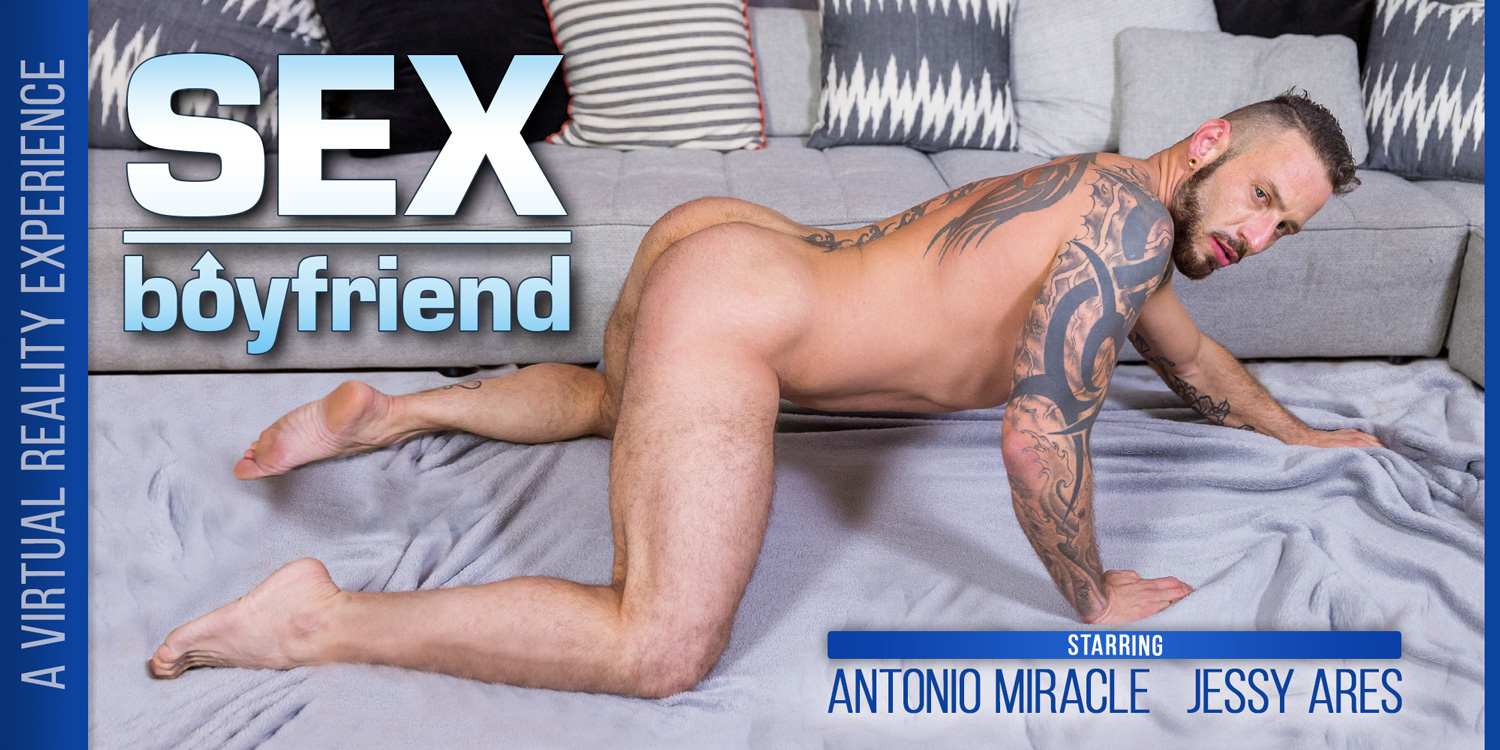 Okay, listen up and tell us if this situation sounds familiar to you: You are dating a handsome guy and you too are getting along with each other… for most of the time. Eventually, something fucks up and you break up. The guy is pissed at you a lot, and you can't stand each other's company anymore – yet you meet again. Sounds recognizable already? Then, usually, even though you hate yourself, you miss your sexual past and, especially him, would do anything to play with your enormous dick one more time. So eventually… you fuck one last time – but, and that is the point of this entire story, not in a way that you used to, but while having an extremely aggressive and angry sex… And now… does that all sound familiar to you? Still not?! Then wear your VR headset and experience that situation in our newest immersive gay VR porn video called SEX-boyfriend! We have just told you the forecast of the adventure that you are about to have in this awesome gay virtual reality porn scene – yet with only difference that it will not be just any angry boyfriend, but a professional gay VR porn star, Antonio Miracle, and you will be able to fuck his ass after impersonating a yet another handsome VR porn hunk – Jessy Ares. These two guys just can't stand each other's company anymore and they were super happy to shoot that all-angry VR porn video – and now, since it has been recorded with our sophisticated virtual reality porn camera, you can watch it in 4K ultra high definition VR! VR Bangers Gay made sure that both guys showed their "qualities" in the best possible way, so after diving inside of this VR porn experience with your VR goggles on, you will be able to almost feel like being in the same room with them and watch their cocks and tight asses from every angle and in super high resolution! Both Antonio and Jessy are professional gay VR porn stars that have worked with us in the past, and you can easily find their profile pages – with every single gay VR porn movie that we have produced with them already – after going
here
for Mr. Miracle and here for Mr. Ares. We are sure that with two handsome gay VR porn performers to choose from from which both are equally talented and handsome, you will definitely find yourself a suitable partner for tonight and spend some more time with our gay VR porn videos! If you do not find any of them attractive, though, and would like to give some of your precious time to a yet another gay VR porn star, then going to VRB Gay's main page (
over here
) is probably the best thing that you could do. We are updating the list of our gay VR porn performers and our gay virtual reality porn movies pretty much few times a month and we are sure that you will in no time find something for yourself out there!