10 Differences Between Gay VR Porn and Real Sex
date_range
April 30, 2018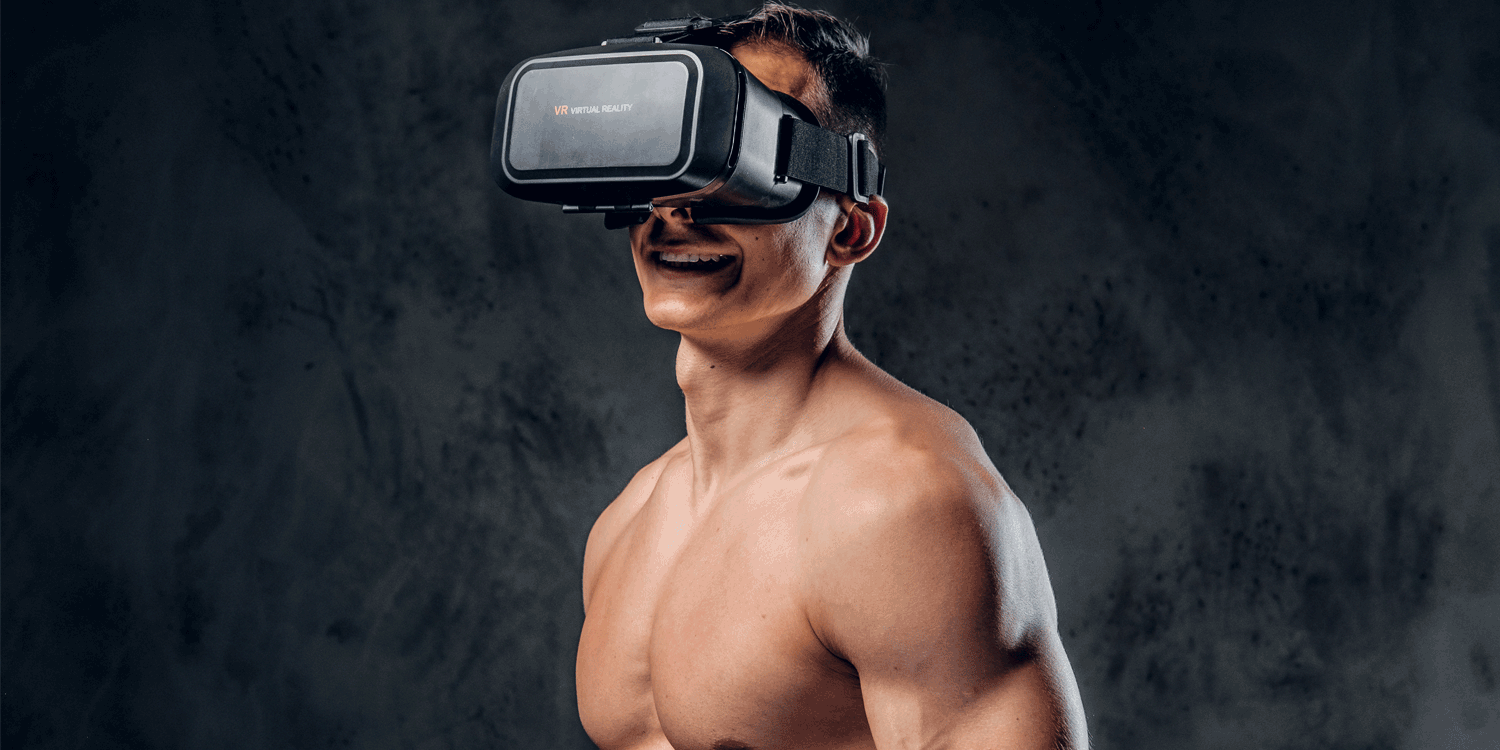 If our gay VR porn videos are so immersive and lifelike, what are the differences between them and the real life fucking? Today we've approached this intriguing question and tried to address it in a form of an approachable list that should give you all the differentiations pretty much "on a plate". Let's begin the big countdown!
1. Differentiation of positions
Let's be fair, but a typical person is not familiar with too many sexual positions - or simply doesn't like to make the things too complicate. In gay VR porn videos, on the other hand, you can see the actors perform in a lot of different positions - and that's the first difference between these two.
2. Hairy balls
Forget to shave your balls again? That's a normal thing in the real life, but it'd never happen in the gay VR porn videos. Our performers are always ready, so such "accidents" would never actually happen - thus the difference number two.
3. Time before the actual "going in"
Gay VR porn performers are always going straight to the business and sometimes it's just a matter of seconds from the beginning of the scene to the start of a sloppy blowjob. In the real life, on the other hand, sex can sometimes be just preceding a long foreplay, thus the things are getting serious much slower than in virtual reality.
4. Sex with handsome strangers
How many super handsome gay dudes have you banged last year? And how many of such situations have you watched in our gay VR porn videos? Yeah, that's the difference number four.
5. Being too open-minded
In the real life, everyone has (more or less) his orientation specified, and transformations from one state to another usually takes years of reconsidering. In gay VR porn movies, on the other hand, someone can be submissive, to become really dominative in another scene - that's the complexity that's hardly being found in the real life.
6. Threesome fucking
If you've ever been in a gay threesome, you should consider yourself a lucky man, as these things are pretty rare. In gay VR porn films, on the other hand, they're more than common - and that's another HUGE difference.
7. Cocks' sizes
If your dick is small than the cock of your favorite gay VR porn performer, you shouldn't really feel bad about that, since it's a pretty common thing - male pornstars are professionals who're being paid just for being "gifted", so stop comparing!
8. Anal (prostate) orgasms
Making a guy cum by just playing with his prostate is a complex process and it's hardly doable in the real life. In gay VR porn movies, on the other hand, such situations happen all the time.
9. Simultaneously cumming
How many times have you managed to cum at the same time with your partner? In gay VR porn films, simultaneous jizzing is a common thing, yet this trick is really hard to be pulled off in the real life - that's for sure!
10. Men's stamina
If you can't last as long as gay VR porn performers, you (again) shouldn't feel bad about yourself as this is too a common thing. Real life sex takes a lot less time, so you should never forget about that and ever consider yourself worse.
Conclusions?
There's a lot of differences between gay VR porn videos and the real life sex, even though those first ones are trying to become as lifelike as possible. Immersion of virtual reality might not be as real as some IRL experiences, but gay VR porn movies actually have some pros that the real sex doesn't - so it's come full circle. Which one of them is better? We leave that decision solely to you - just don't forget that your favorite gay virtual reality porn films will be always here waiting for you on the VRB Gay website! Looking for some more such lists and articles about your beloved gay VR porn movies? We've got you covered, bro! Just keep on visiting the VR Bangers Gay
main page
 and you'll always have something super-interesting to read on!