How Do You Know You're Addicted to Gay VR Porn?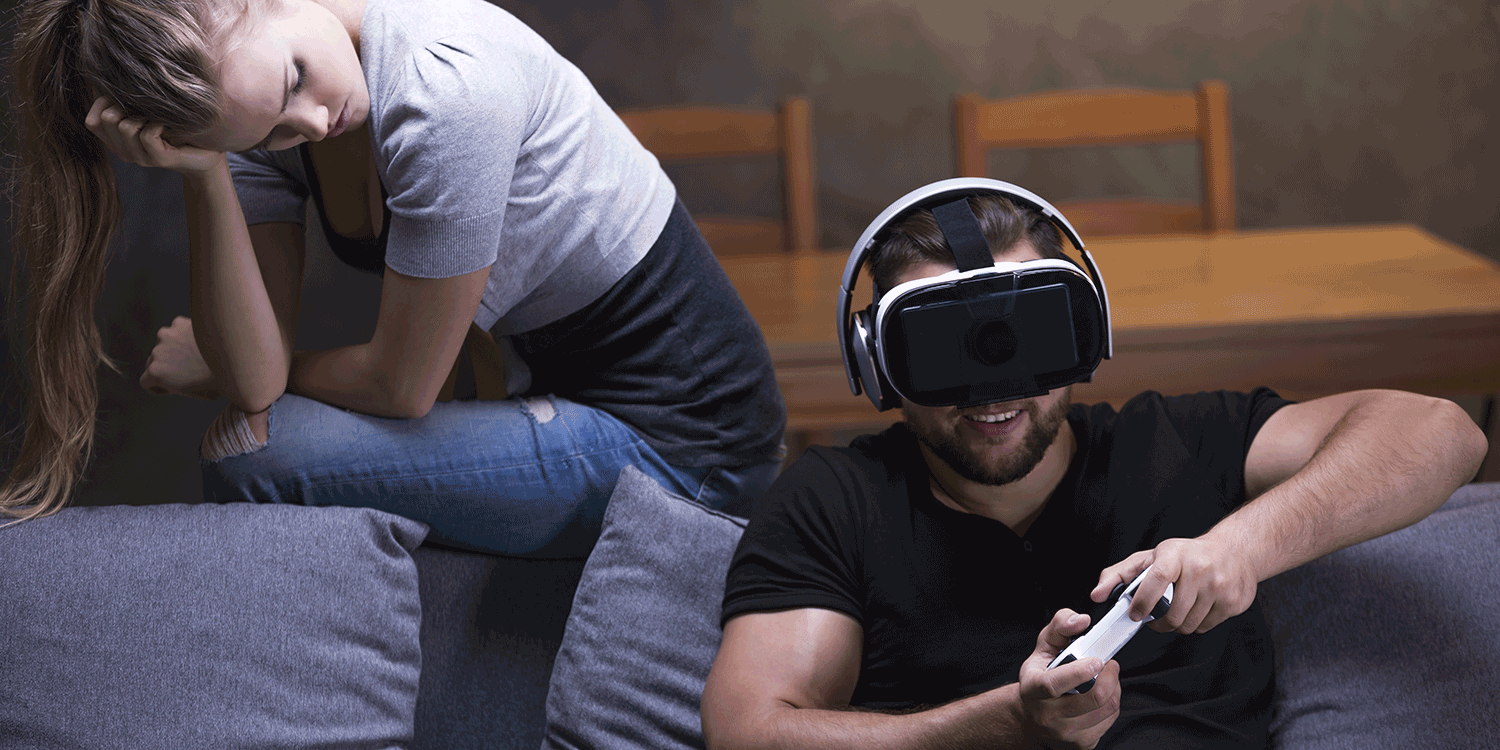 Would you say that you're addicted to watching gay virtual reality porn videos - or viewing gay porn in general? Since gay VR porn technology is getting even more advanced year by year, thus providing the end-users even more immersive and thrilling experiences, there's a slight possibility that there's too much immersion going on in your head, and that you should definitely stop. Don't get us wrong, there's nothing wrong at watching some of your favorite gay VR porn videos (we're producers of such movies after all, right?), and we're not trying to tell you that you should stop at all - we care about our viewers and we just want to discuss this socially problematic issue out loud, possibly ringing a bell for some of you when there's still a time for it.
Questions to ask yourself
If you're not sure if you're healthy enjoying some gay virtual reality porn films, or if you've "crossed" that border already, you should ask yourself a bunch of questions like these, possibly directing yourself to the "right track" and getting a second thought on all of this. Aforementioned questions could be like: Are you unsuccessful in your efforts to stop or limit your consumption of gay VR pornography? Has viewing gay VR porno caused significant problems in your intimate relationship(s)? Do you experience a cycle of arousal and enjoyment before and during watching some gay VR porn films, followed by feelings of shame, guilt, and remorse after you have viewed pornography? Or maybe, has viewing gay VR porn otherwise caused any other negative consequences in your personal or professional life (missed work, poor performance, neglected relationships, financial problems)? If you answered any of those positively, then you might have one of the "symptoms" on your list and perhaps you should think about them a little.
Possible... side effect?
Naturally, if you believe that your love for gay virtual reality porn isn't healthy anymore, you have to consider some "side effects" of this whole project - as there are some, believe us. For example, progressing from viewing gay VR porn magazines and videos to webcam sexual activities that may put a strain on intimate relationships or can be considered cheating by a partner is a common issue. What's more, if you believe that feelings of guilt, shame, or anxiety due to use are troubling you, perhaps it's right about time to do something about that, don't you think?
What should you do with that, then?
Okay, let's clarify something. 99% of you 
aren't 
concerned with this problem and should chill the fuck out right now - statistically speaking, we're really talking about the 1% of our viewers and this is more like a "precautionary tale" for you to have. Yet if you believe that you're among this 1%, the simplest solution to your problem is gonna be... to simply stop watching! Our gay VR porn videos are really immersive, we realize that (we really want them to stay that way, obviously), but even though they could be called the second best thing after the real sex, there are still some cool things out there to do - as mentioned IRL sex, for example! If you can't fight with your "addiction" on your own, you could also contact a specialist, too, who'll take care of you and provide you with the necessary support and care. So are you addicted or not? Take a look at some other gay VR porn related tech blogs available on our main page
over here
, and maybe you'll find out some more facts about yourself.