VR Bangers Gay Promo Ready for New Year's Eve!
date_range
December 30, 2017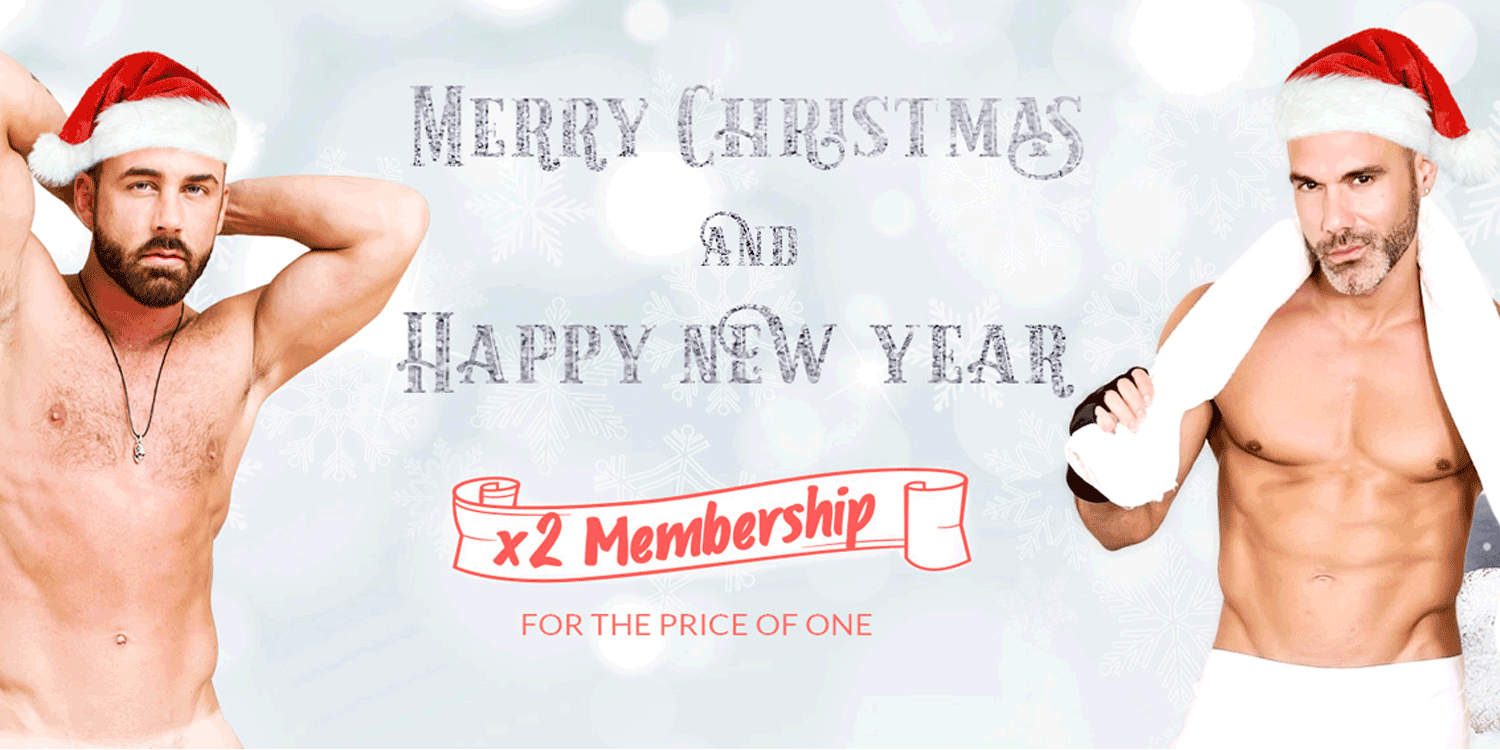 New Year's Eve is coming, folks! This special time of the year full of parties and being crazy and wild, while having a blast with your best friends and/or family members. Every year we can have this one last incredible feast to celebrate the New Year getting closer. As you guys are helping us to develop from this year and we are entering the 2018 together, we are more than happy that we, at 
VRBGay.com
 can keep sharing more Gay VR Porn with you, guys! Our sexy gay performers told us that you have all been very good this year, and they all got sad that our Gay Virtual Reality Porn Christmas Promo is ending already, so we had to think about something to make both them and you happy. As you have surprised us with your activity during this deal, we came to the conclusion that it would be best to extend the Christmas Promotion giving you all an additional chance to stay with us for longer!
So what did VRB Gay decide to extend after all?
This was a rather tough decision, but after all we have decided to extend the whole promo, lengthening the
doubled subscription time 
for every membership bought in the event's period (including the new one). What does that mean? This way all our viewers will get that one extra opportunity to stay with us 
twice as long as earlier
 for the same or 
even lower
 price! Obviously, since we are prolonging the whole deal, the
reduced prices 
are staying, too!
As a reminder, the differences in prices are:
• New limited time option is coming back for 
VRBGay.com
– the 1-day trial package. It will allow all the undecided fans to try out our premium Gay Virtual Reality Porn for a one day before going into a more serious commitment. This option costs 
$0.99 
per day, so it is less profitable than the other ones – think of it as of a trial version. • The "1 Month (Full access)" variant is being doubled to last 2 months instead of one in a price of 
$19.95 
instead of 
$19.80 
– daily price will be reduced from 
$0.67 
to 
$0.33
. • The "3 Months (Full access)" option is also getting doubled, giving 6 months of membership instead of 3 with a price reduction from 
$39.95 
to 
$39.60
. Altogether closing up this deal with a per day price of 
$0.22 
(from 
$0.44
). • Our biggest package "1 Year (Full access)" is getting cheaper as well, dropping the price from 
$89.95 
to 
$87.60 
for 2 years of a subscription with a price per day of 
$0.11 
instead of 
$0.25
.
So when is the hot deal ending after all?
Unfortunately, this promo could not last forever and since we did not plan to extend it at the first time, there has to be some ending point in the end. That is why we have decided to enlarge it a little, but end at some point – it will be available from December 29
th
 2017 to January 2
nd
 2018. Stay with us at 
VRBGay.com
 because one day we might run some other promotion like this one, making you all even happier and more satisfied with our Gay VR Porn movies. Happy New Year boys and hopefully we will see each other in 2019, as well - keep on banging, folks!