What's Coming to Gay VR Porn in 2018?
date_range
February 02, 2018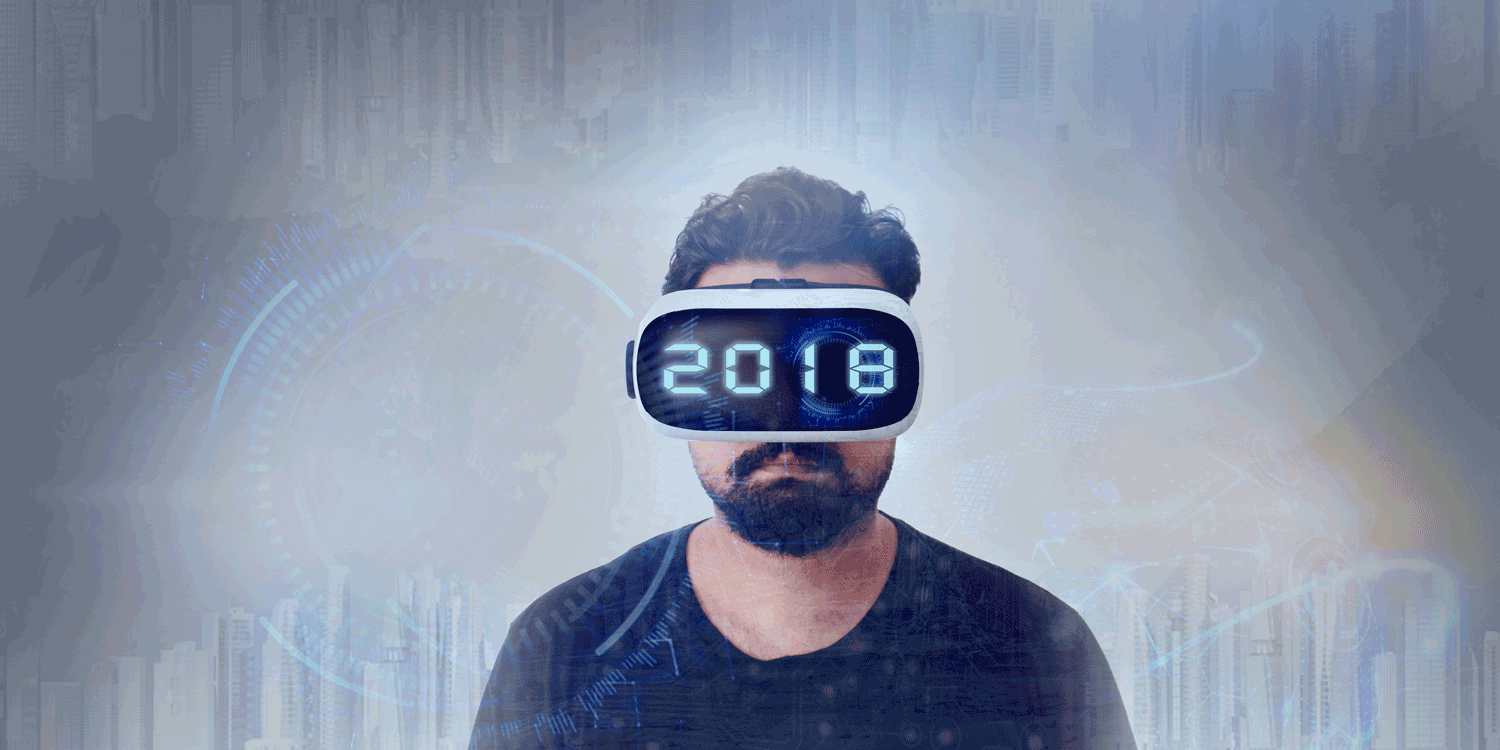 2017 was full of new tech releases and announcements, with hundreds of leading companies fighting for the title of being innovative, and thousands of new start-ups looking to grab a piece of the market for themselves. Even we were taking part of this competition, ending up with having some successes, actually - did you know that Gay VR Bangers have won the Cybersocket's award for being the most innovative Gay VR Porn company on the market? Anyway, with events like F8, Mobile World Congress, Computex, CES, E3, IFA or Tech Awards, there is a lot of stuff going on and it's really hard to be up to date with everything. So in the end, what is actually coming in 2018? We've decided to answer this question and summarize everything in this article, listing every technological novelty that might affect your beloved Gay Virtual Reality Porn movies.
5G virtual reality headsets are coming!
5G network is a brand new solution that should appear in its' full splendor later this year. It's being said that it'll not only evolve the mobile technologies market, but completely transform it into something new. No wonder that so many top VR goggles producers have announced to start using it as soon as it comes out, giving us all a quicker and smoother (several times faster, actually) option, and possibly a new gate for the wireless nature of this hardware. Let's be fair, the biggest problem of this generation of VR headsets is the cables, so solutions like 5G are globally awaited - and not only by the Gay VR porn movies' fans. We realize that there's always a Wi-Fi alternative available, yet it's a more problematic matter that we've discussed in the next paragraph.
New Wi-Fi standard for the VR goggles?
Brand new 802.11ax standard (which is supposed to replace the 802.11ac format in most of the devices) is the solution that we've all been waiting for! With the current Wi-Fi peripherals, it wasn't possible to use the wireless local area networking in an appropriate way and the VR visors' producers were hardly limited by the prevailing limits. Now, companies like Intel, Qualcomm and Broadcom are pushing the new standard to most of the commercial Wi-Fi deployments, so soon enough we should all see it live in our favorite VR headsets - what a good news for the Gay VR Porn videos, right?
No, we didn't forget about the Bluetooth!
Brand new Bluetooth 5.0 is coming sometime this year, giving our Gay Virtual Reality Porn scenes some hopes for better future as well. Doubled data rate of new solution will allow the better and more transparent audio quality, together with even smoother user experience, and a lower latency - all of these factors are really important when talking about the controllers for the VR goggles. Just think about the new Bluetooth's possibilities (especially when combined with new Wi-Fi and 5G standard), and hope for the best together with the Gay VR Bangers.
So after all, what should we expect?
Nothing is certain in 2018, but surely there are some great hopes in the air and... Okay, we'll tell you what: VRBGay team will just keep on making the Gay VR Porn videos in the best possible quality and with the best available resolutions, and as soon as the tech companies will give us something new (or we'll come up with some new piece of tech by ourselves like we did here), we will push our movies even further, once again giving you all an unforgeable experiences to talk about! If you are craving for some more super interesting Gay VR Porn tech news, we've got dozens of these on our main page, over here.