How to Become a Gay VR Porn Performer?
date_range
April 23, 2018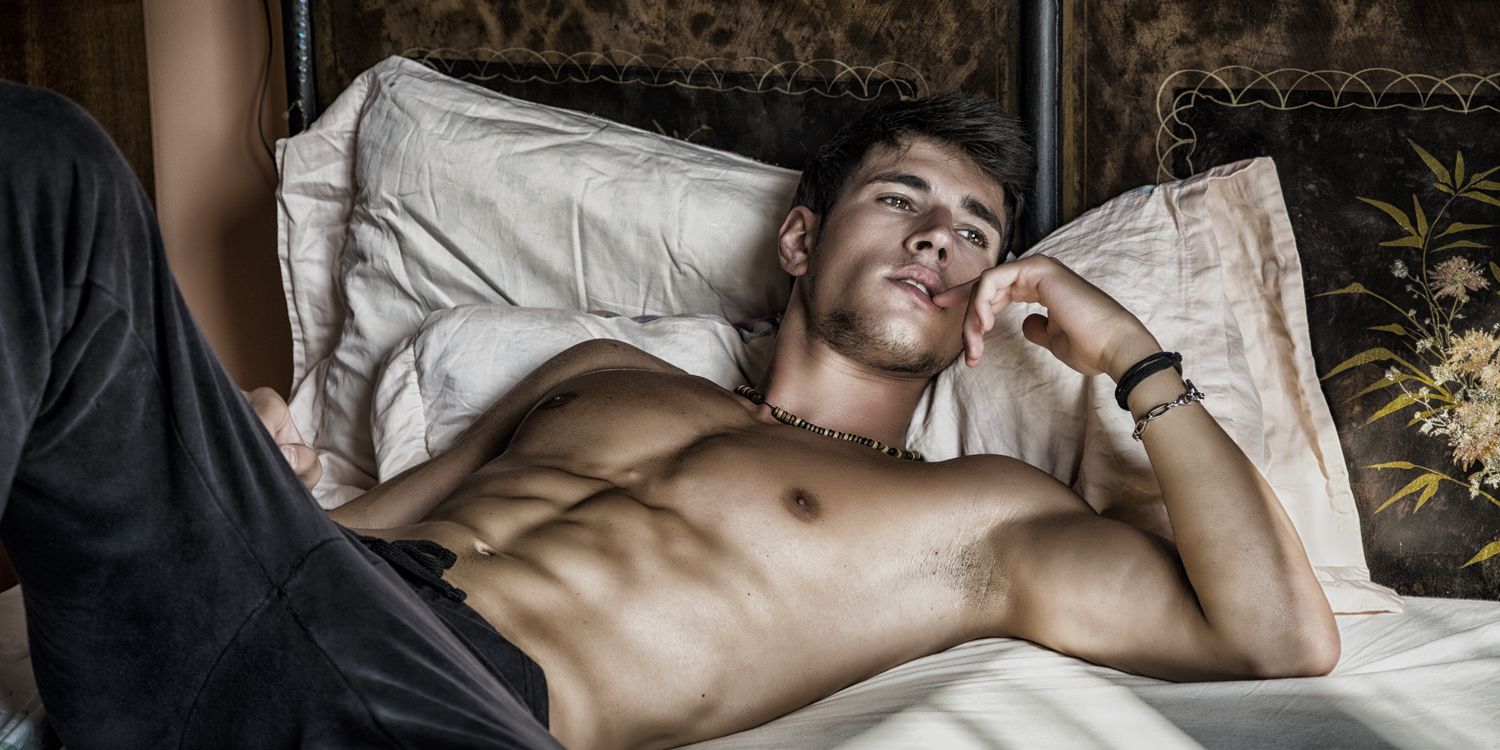 Since you're here with us, you certainly are into some hot gay VR porn chunks, and watching them being fucked has become some kind of a hobby of yours - but have you ever been considering banging them professionally? VR Bangers' gay VR porn videos are really realistic and lifelike, sure, but idea of performing with all those cocks in the real life is really exciting, isn't it? If that's what's coming to your mind now, you should definitely read the article below and find out on how to join the gay VR porn industry and take a bunch of helpful tips from your favorite producers - VR Bangers Gay!
Do you think that you're good enough?
The answer to this question is actually more important to yourself than to the gay VR porn industry. If you're watching our great gay VR porn videos for a while now, you must've noticed that there's a lot of different kinds of performers in the business, and there is no single type of handsomeness that dominates the market. There are some buffed bear guys, thin young twinks, men with bigger and smaller dicks... It's not about your looks, but more about your skills actually - especially that in POV gay virtual reality porn videos, no one will ever see your face. There's one thing that should be taken into consideration, though: how long can you withstand before popping out? As you probably already know, gay VR porn movies can be 30+ minutes long, so you do need to have enough stamina in you. This plus your charisma and devotion to your work, and you're good to begin your journey in gay VR porn videos!
So what should I do to start?
Gay VR porn videos performer is not an everyday routine work that you've heard of so far, thus getting in won't be so straightforward. You need to get yourself a solid portfolio with your sexy photos and go straight to the nearest porn agency, where they should fill you up with all the details and important stuff. Just remember that they might ask you to perform straight away, so be prepared for going all-in from the very beginning of your gay VR porn journey!
Should I pick a nickname?
Stage name is actually pretty important, as it'll become your "card" in the whole industry. Your fans will know you by that name, so it should be catchy and not too long, at the same time representing your original style properly. Such stage names are not for hiding your personal data, but more for marketing reasons, so don't forget to make it fun!
Few more things on the list...
You feel like you're ready? Awesome! Yet you need to take few other things into consideration before joining the gay VR porn industry:
1. Better tell your relatives
You want it or not, but sooner or later they'll all find out about your newest profession, and it's best to tell them (on your terms) that you're performing in some gay VR porn videos now. Maybe they don't even now that you're gay? Well, there's a lot of talk about then, but it's all for your own good.
2. Get rid of your ego!
There's no place for ego in gay VR porn industry, so you really need to get rid of it. Not much more to be added - just trust the professionals!
3. Sometimes it may get hard...
Even if you're joining the gay VR porn industry from your passion, you have to know that sometimes there might not be enough place for it. As a newbie performer, you might have to play in a scene that you don't want and/or with other actors that you don't want to perform with - grit your teeth and do it for your own good, as with the growth of your popularity, the more you will be able to set conditions. Even if we scared you off, gay VR porn business is actually fun and if you feel like it, you should definitely try your strengths in it. All these handsome men are waiting for you, so get rid of your hesitations and if you've made up your mind, let's begin your gay VR porn adventure! If thinking about banging some hot gay dudes is giving you some sleepless nights, you should just keep on reading about the gay VR porn industry - and you can do it
here
, on the VR Bangers Gay main page!