Watch Agent Travis in the Middle of Interrogation!
date_range
April 20, 2018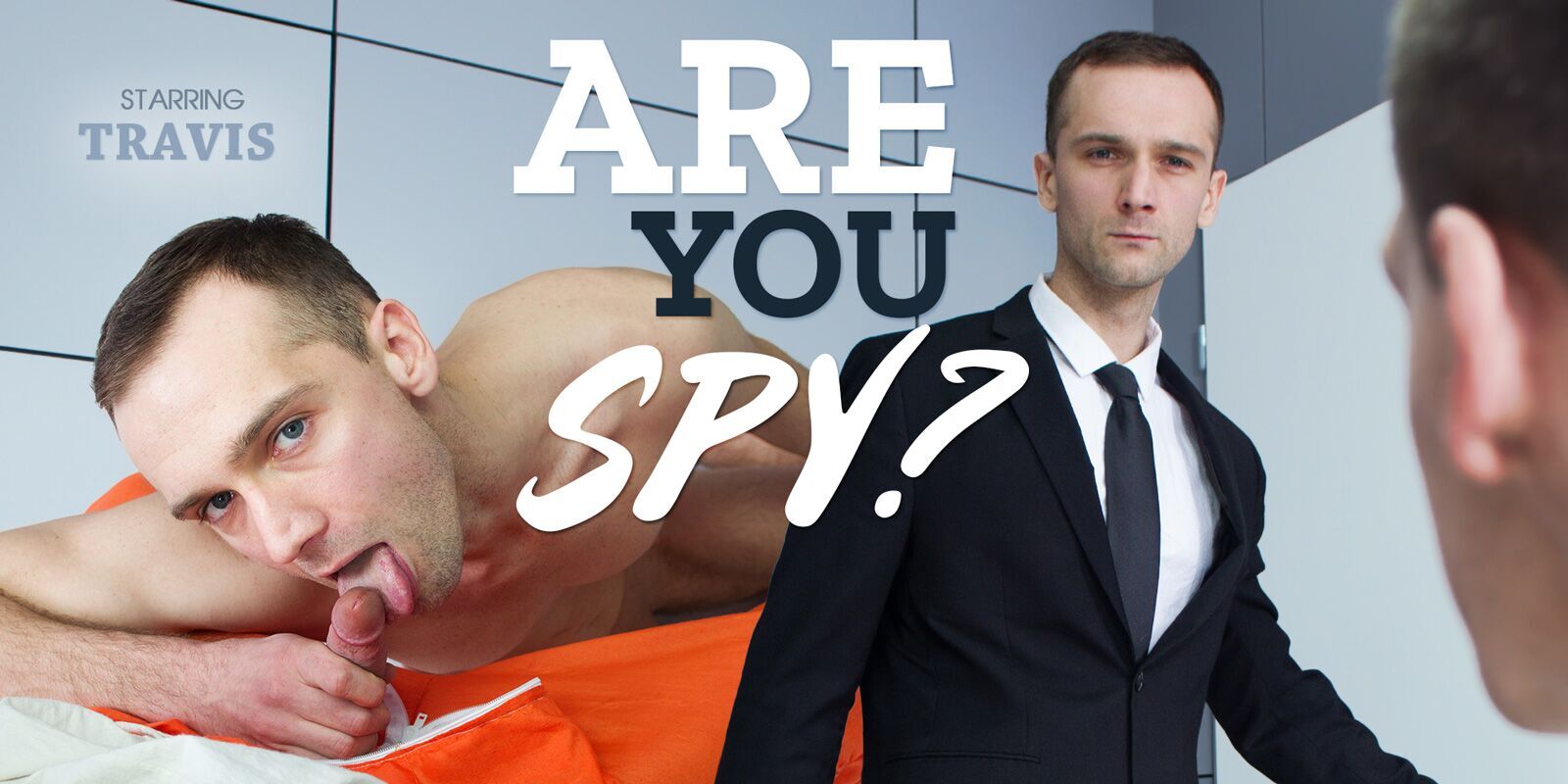 Sure, everyone would like to be like the agent 007, but not many of us have sufficient resources and skills to perform this role. Since being a special agent does require a unique set of talents, we had a lot of problems while choosing the actor sufficient to this role, but we're happy to announce that decision was finally made! Travis, one of your favorite new gay VR porn performers was our choice today, and hopefully you'll appreciate him in this newest Are You Spy gay VR porn fantasy, as he'll be here for you, to make yet another of your dreams come true together with VRB Gay. Let's be clear, our newest fresh faced gay VR porn star Travis might not be as eloquent and effective as true James Bond, but he definitely has a pair of some huge balls, visible not only when he's performing naked in our gay VR porn movies, but also in this newest interrogation of his. After all, even though the methods used by the interrogator were really hardcore, our sexy guy did not reveal any secrets he knew, staying as professional as he's while performing in front of the virtual reality camera. How hardcore you'll ask? Well, wear your VR goggles and find out yourself! Of course, at the very beginning, the interrogator will be trying to use some more conventional methods, yet, as mentioned above, these won't work on our talented handsome twink, and he'll have to think of something more "ad hoc" to make him speak. Sure, some of you might say that if Travis was such a good agent, he wouldn't get himself caught at the first place, yet since it's already happened, we can only judge his agent skills on his current reactions. So if the questioner will try to rape his ass to make him speak, Travis will enjoy the most of it, smiling in his face and proving him that his methods are lame and unsuccessful. Such attitude will only get the investigator more pissed, thus making this anal gay VR porn fantasy even more hardcore and drastic, to the delight of all our members that just love watching some BDSM-related gay virtual reality porn videos. Travis might be choking on the guy's dick, but his mouth will remain otherwise closed, and you won't get to hear any of the classified information that he knows for this whole gay VR porn video. On the other hand, you'll get to listen his wild moans and groans, as having a huge dick inside his ass and riding on it like it was the last fucking in his entire life is definitely something that our sexy twink was looking forward to, so no wonder that he's enjoying this gay VR porn fantasy so much. Wear your VR headset and join Travis, to enjoy yourself together with him, and have a lesson on how to become the best top secret agent in the world, together with our talented gay VR porn performer! Looking for more 4K gay VR porn videos with handsome Travis? Visit his profile
over here
or go straight to VR Bangers Gay
main page
to look for more such beautiful dudes on your own!