New Crowdfunding Cybershoes to Walk in Gay VR Porn!
date_range
October 18, 2018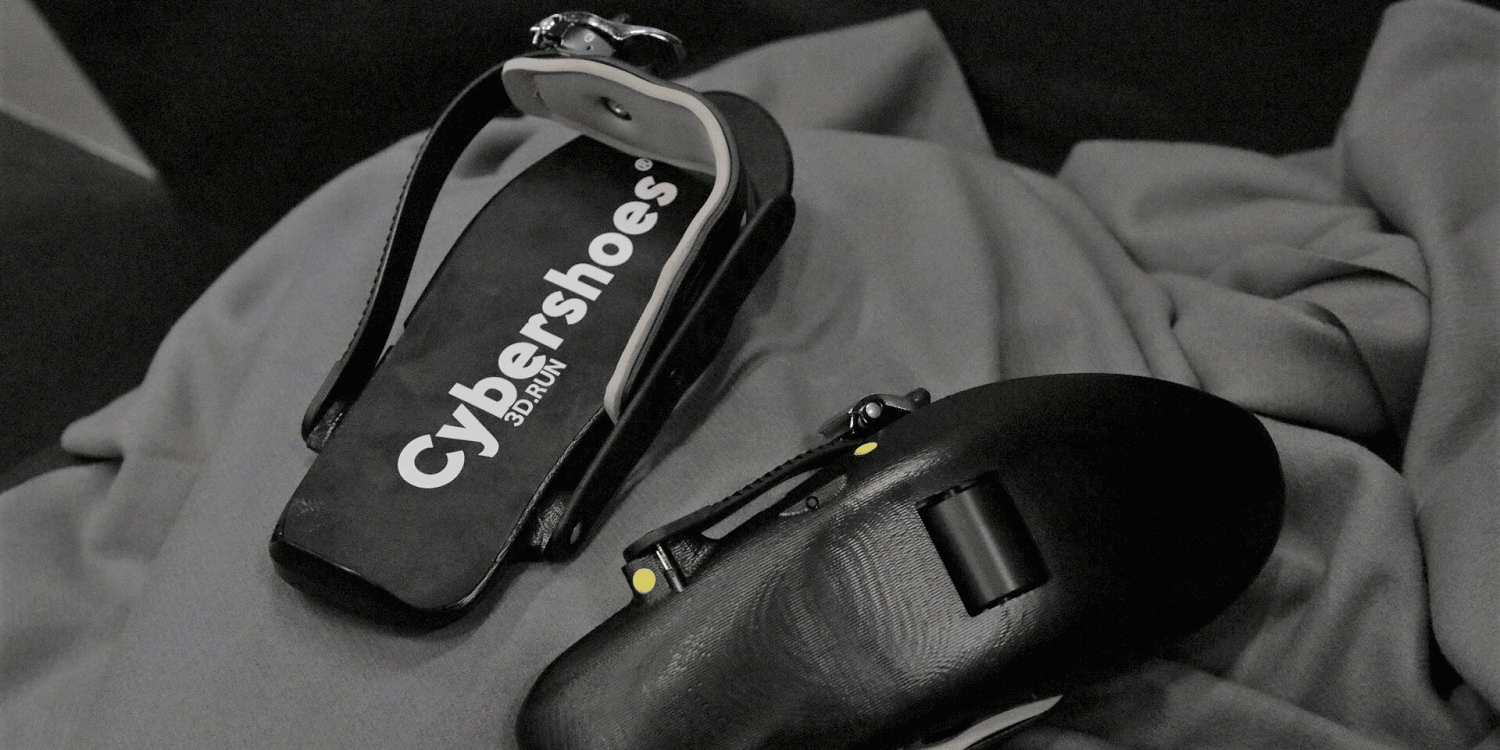 We have seen a lot of different ideas trying to increase the immersion offered by virtual reality among the years, and, to be honest, we really thought that there is nothing that could surprise us anymore. We have watched some developers trying to add smelling to 3D VR, giving us all an opportunity to feel the aromas of the things around us in such experiences. We have also seen people that believed that touching is the most important factor missing from the VR action, trying to add it with use of hand tracking systems and other solutions. Last but not least, we have even observed some futuristic suits (just like in the newest Steven Spielberg's movie) that with the help of motion sensors would allow you to be touched by one of the handsome male VR porn stars, at the same time providing haptics (the process of recognizing objects through touch). So after all these novelties showing up, would you say that there is possibly anything new that could surprise us? As it seems, yes it is. Introducing the newest Cybershoes just recently funded in a crowdfunding campaign on the Kickstarter platform. The newest tech gadget is supposed to allow you to finally (literally) move around the virtual reality, thus removing the "static" drawback of current virtual reality experiences - and maybe even getting rid of the simulator sickness issue once and for all? The device can be worn and fastened on pretty much any shoes, and there are rollers mounted in its' base, which rotate in an appropriate way to allow the user to move forward or back. The person sitting on a swivel chair can freely choose the direction of movement and slide with his feet to imitate a walk or run, which will work both for some VR games and gay VR porn movies. There is no possibility of slipping on a cable, as the device is wireless. What's more, according to the developers, it can run for 8-10 hours after being charged via Micro USB for around three hours. The accessory will work with any VR game with a free locomotion mode, and we too consider its' capabilities to be added for our gay VR porn videos. Perhaps some gay orgy with a lot of hot buffed hunks with use of such shoes is a good idea?
Prices of Cybershoes visible on the Kickstarter platform start from $175. What is worth mentioning, the producers of the solution have managed to reach their goal of $35,000 three times in only few days, and the amount of their fund only keeps on growing. We keep our fingers crossed and hope for more such solutions in the future, as we believe that the more such devices available on the market, the bigger the possibilities of growth for our beloved gay VR porn videos! More blogs, articles, news and pretty much everything that you can think of in terms of gay virtual reality porn world appear on VRBGay.com main page from time to time, so make sure to visit it regularly to always have something interesting to read on.