Gay VR Porn Videos' Future Foretold in Player One?
date_range
April 26, 2018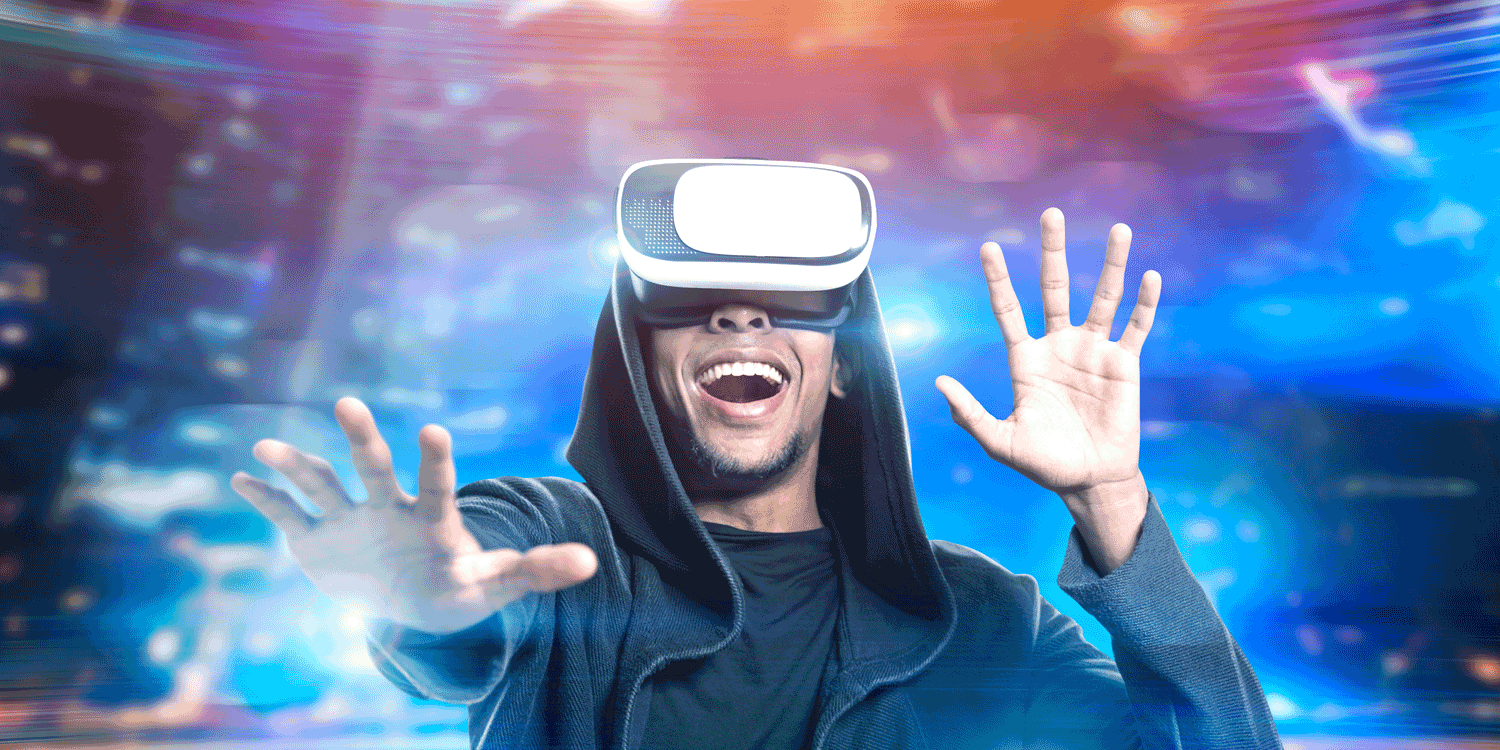 We're not really sure if you have enough time to watch some regular movies besides our gay VR porn videos, but you still might have heard about the newest Steven Spielberg's film called Ready Player One, based on the Ernest Cline's book. This futuristic production will grant a great amount of fun for every science fiction lover, giving a full palette of brand new experiences to both the active players and people not really associated with playing games. The whole plot of the movie is based on an idea of running an AR/VR game that's so realistic, that can be easily confused with the real life. VR games are the second closest thing to every gay VR porn movies fan, as they're as modern as our immersive productions and give some unpaired experiences to every person seeking for a thrill in his gaming. If such games are so great, could a movie based on them indeed predict the future of the whole industry? In the end, gay VR porn films are still developing so... You'll find the answer in the newest VRB Gay's article!
What's the movie's plot?
The largest countries on Earth were ruined in the close future (2044), and everything got turned into slums. Wade Owen Watts, the hero of the movie, as many other people escapes from this terrible reality to an environment called OASIS - a VR game being an immersive simulation. When the creator of the game dies, the billionaire leaves his players his fortune as a reward for solving a mystery hidden inside of his game. Obviously, there'll be a lot of competitors to fight with, so things might get a little more complicated...
Futuristic features from the movie:
Since movie is happening in the close future and is based on the technology known to men already, it does offer a plentiful of futuristic gadgets that might become the real thing in the forthcoming. Both VR games and our gay VR porn movies could benefit from such solutions greatly, thus we found it appropriate to talk about them a little more.
1. VR touch-sensitive bodysuit
VR headset is not the only thing that you need to jump straight into OASIS - you have to be wearing a VR touch-sensitive bodysuit as well. The costume features a full support for touching, kissing, and literally any other contact that you'll make inside the game. Imagine that these suits were real and that you were wearing them while watching some of our gay VR porn videos. You could finally sense the touch of our gay VR porn performers and feel fucking their tight asses for real - this could be possibly the biggest game changer for the gay VR porn films ever!
2. Control of VR through your mind
No talking, no saying, no controllers and no pads - you just think and it happens straight away - that's how the OASIS works. If we could bring something like that to your gay VR porn videos, they'd instantly become even more interactive, giving you a whole spectrum of things to be done while inside of the VR Bangers' virtual reality. You could, for example, think about your favorite anal position and... done, it'd be already happening to your delight!
3. Verbal communication with other people through VR
There are some tries of implementing such a technology even these days, but none of them are even half as spectacular as those in the film's gaming environment. In OASIS, you can see the other speaker, watch him react to your discussion and feel like he's been there right next to you - and now imagine that it's not just any speaker, but one of the hottest males on the planet - our gay VR porn performers. That's a lot of possibilities to think of, right? If you're about to see the movie, you should definitely do it ASAP and see for yourself all the stuff that we just told you about. Now, when your imagination got awaken by us, you can have fun in the cinema and come back home to your favorite gay VR porn movies, while thinking about their future on the way back to your place! Wow! That was so interesting, right? You still want to read some more blogs about your favorite gay VR porn videos? Go to the VR Bangers' Gay main page 
here
, and seek for them on your own!