Give A Little Helpful Hand To Angel Cruz in 3D VR!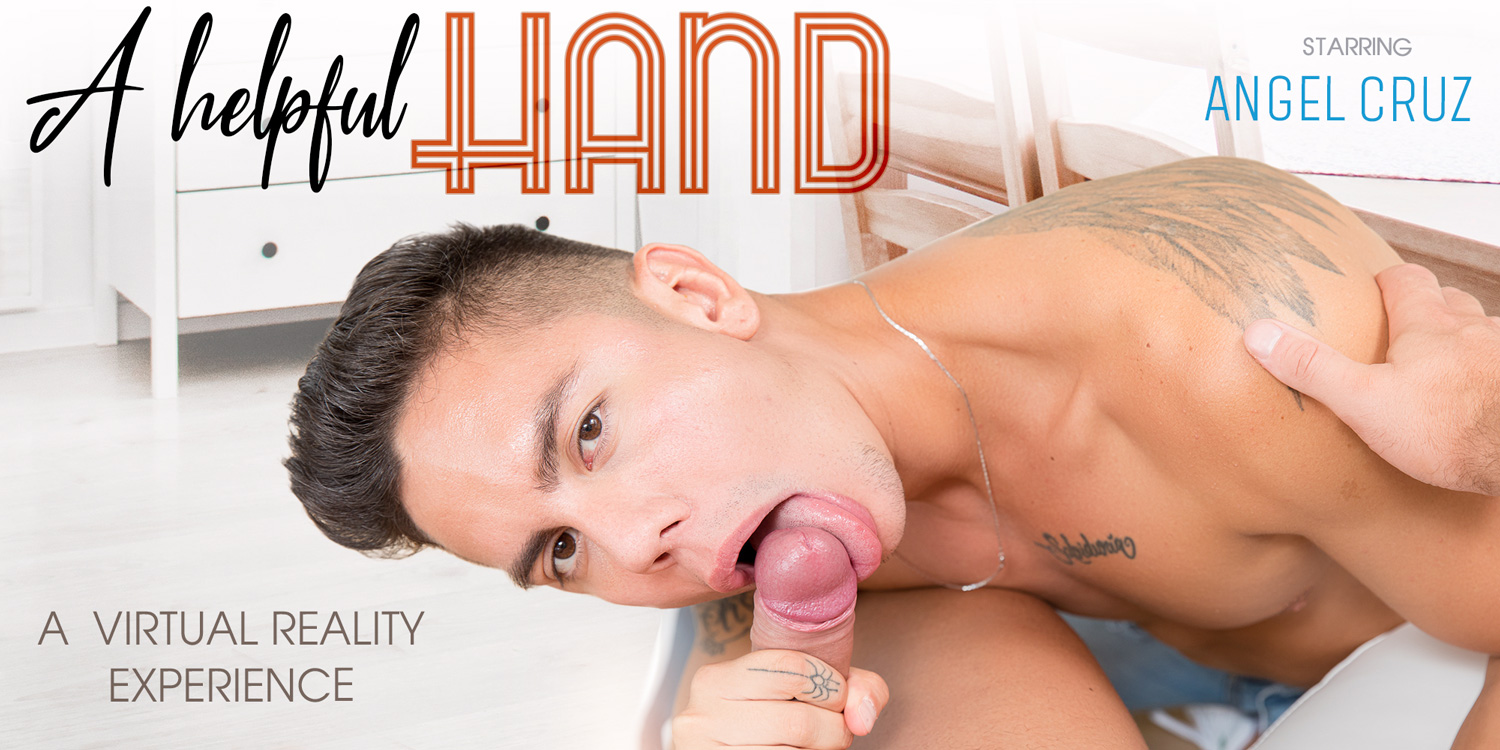 When was the last time when you had to move out and grab all these heavy furniture to your new place? If it was relatively not too long ago, then you have to remember how problematic these things can get – and especially if you are not getting any help from a strong friend of yours that could make this entire procedure a whole lot of less troublesome. In our latest gay VR porn video called A Helpful Hand, Logan Moore will give such help to Angel Cruz – and thus our two handsome gay VR porn stars will deal with the moving out so rapidly, that they will get a whole lot of time for some other… activities. In this brand new gay VR porn movie, these two amazingly hot gay VR porn performers will be more than happy to be left in the same room on their own – and your company in that little meeting of theirs will not ruin the atmosphere between them, and will – on the contrary – push them to be more daring and open minded. Thanks to all of that flexing of muscles when repositioning the furniture, the guys will get rather horny and in the mood for each other's cocks – and if you would like to add your dick to this equation, wear your VR headset and do that straight away, as we truly encourage you to join that little gay VR porn meeting. With two great gay VR porn stars playing with each other's bodies, your assistance will be well greeted and appreciated – our immersive gay virtual reality porn experiences are always being made when having your pleasure in mind, and so today our two badass hunks will not rest until giving you that well-deserved satisfaction that has been ensured to you after joining to the family of VR Bangers Gay! Even though you could not see him, Logan Moore and his dick were there all the time and if you would like to watch some more of his performing - maybe this time when not watching it all from his point of view (POV) - make sure to visit his personal profile
over here
. And if you liked Angel Cruz more, on the other hand, and was paying all your attention to his handsome body when watching this latest gay VR porn scene, just go directly to his profile
here
 and browse through other of his immersive gay VR porn fantasies to get the most out of his amazing body and invite him to become your company for tonight on behalf of VR Bangers Gay! Naturally, we do have a whole lot of similarly handsome hunks on our website, and you should be checking on
VRBGay.com
regularly - we keep on adding ever-new gay VR porn scenes out there almost every week, so even if you will be often coming back to the website, you should always have something new to watch and fap to! And especially that we only produce our gay VR porn videos in HD, 4K ultra high  definition and even 6K UHD virtual reality!