Man Caught Fap on Plane While Watching Gay VR Porn
date_range
April 12, 2018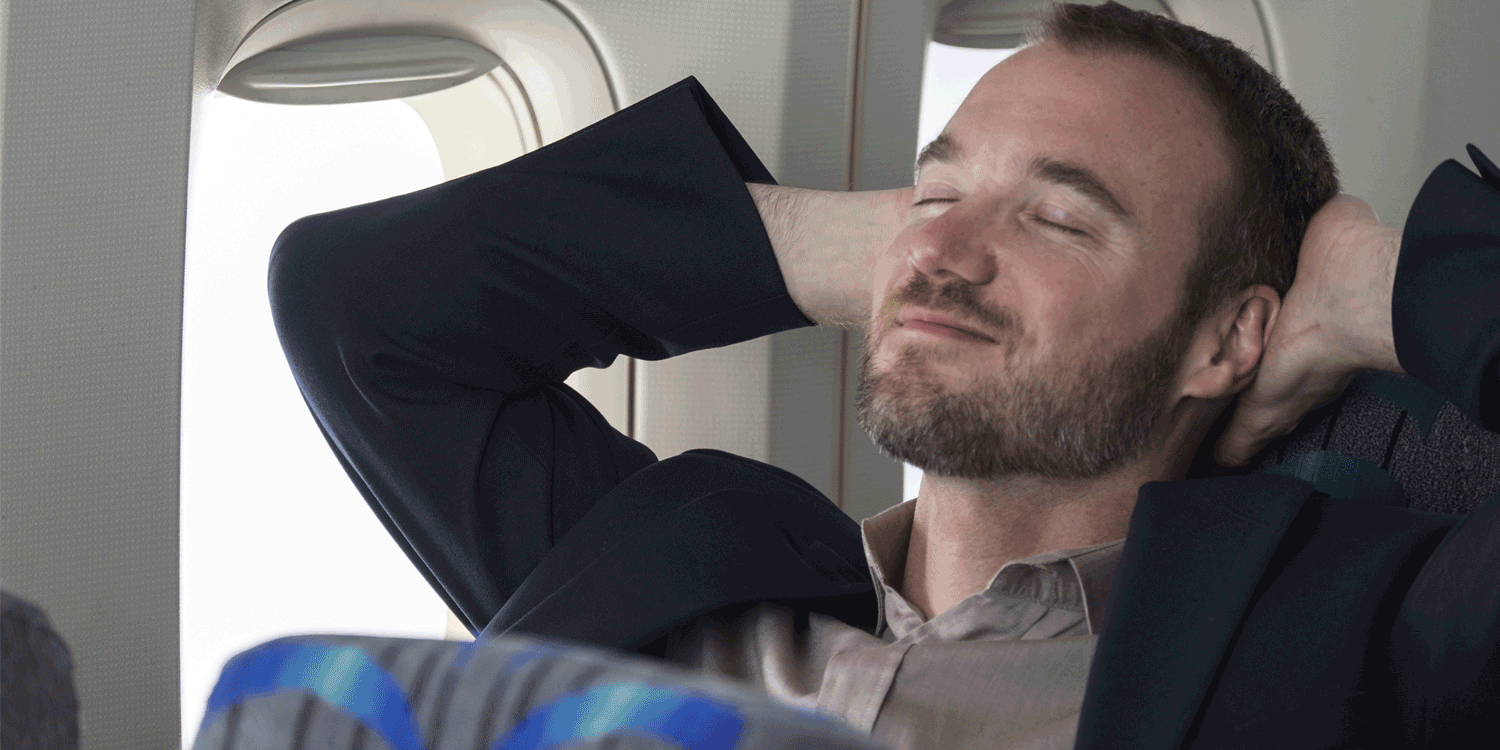 Stroking your dick of in the middle of a flight might sound like an introduction to yet another of our gay VR porn fantasies, but no, this scenario has really happened in the real life, and even though it might sound funny to you at first, it pretty much made us thinking. The aforementioned drama was recorded on the smartphone of the "culprit's" co-passenger, and you can actually watch it yourself
over here
. We've mentioned above that this whole situation has made us thinking, so when you're done watching, feel free to join our contemplations below. Today we'd like to discuss this incident with you and ask about your preferences related to masturbation - perhaps one of you got caught in the similar situation while watching your favorite gay VR porn movies? That's so interesting!
Is is okay to masturbate in every place?
Many of you will say that the only reliable place to fap is the privacy of home, but we're more than certain that a lot of you have tried (or at least fantasized) about doing it somewhere else. In the end, doing it outside the home will always bring that unprecedented thrill of being caught, and as we all know: the more risk, the more fun! We're professionals at making your fantasies come true, making dozens of gay VR porn movies every year in plenty of different places and with a lot of role-playing roles implemented - from a plumber, through a doctor and ending up with banging your step-father or teacher. Even though the immersion of such gay VR porn fantasies is really high, no virtual reality contents will ever be as real as having fun in the real life, so no wonder why you guys keep on trying to do so. So what's the best and most sexy way to play with yourself? Perhaps a cinema? Maybe a changing room? Or maybe even, just like the hero of this whole article, on the plane during the flight? We're kinda curious about your answers, because as creative as VRB Gay are, we're more than sure that you too could surprise us with your ideas. There's an important follow-up question needed to be asked, though: what do you fap with when being in such a place? To your own imagination? To some porn? Or maybe even to gay VR porn movies? This could be somewhat problematic... or maybe not?
So how hard is it to watch gay VR porn in public?
Okay, watching some regular porn videos and holding your phone in your hand is easy peasy, but when it comes to viewing some gay VR porn movies in virtual reality (so with the VR headset on your head), it might get quite hard to pull off - especially when trying to stay hidden. So does today's technology limit such possibilities and hinder such solutions? Not necessarily. First of all, you may not be aware of this, but VR Bangers' gay VR porn movies can also be viewed without a VR headset - and therefore, also on the screen of your own smartphone. Secondly, solutions such as Google Cardboard do not require any additional cables or power, so you can take them with you everywhere, and thus "have fun" even at the court or in the park. And thirdly, along with technological development, we expect more and more standalone VR goggles to come out, so over time it should all only become easier and more convenient. More such interesting gay VR porn related tech news can be found on our 
main page
 every week!