Enjoy the One Night Stand with Darius Ferdynand and Logan Moore!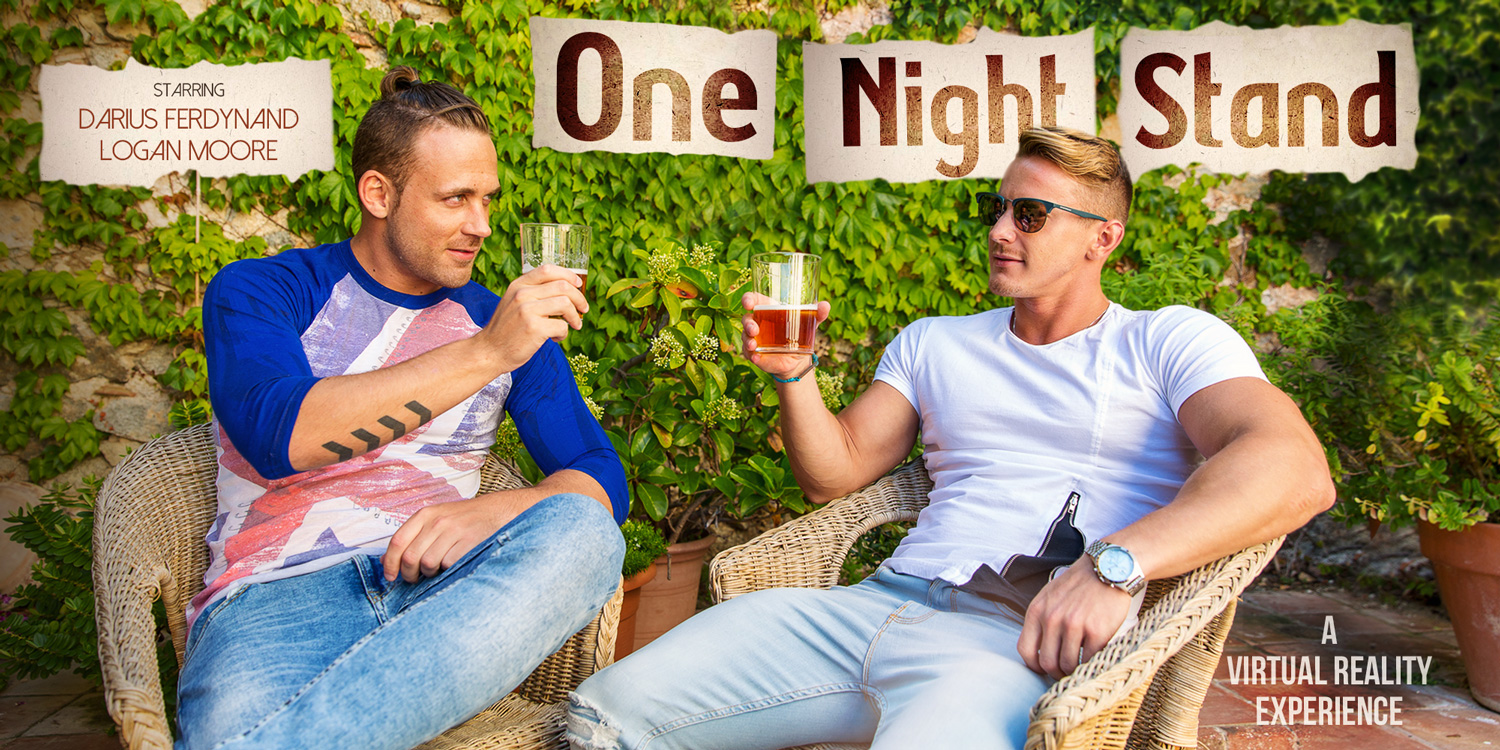 Finding a good-looking guy on Tinder (or any other similar dating app) is sometimes much harder than it seems - but with VR Bangers Gay, everything always becomes easy and convenient, and yet again we are about to prove you that today. In our latest gay VR porn scene with not one but two amazingly hot gay VR porn performers - Darius Ferdynand and Logan Moore - we tried to simulate a similar situation with use of our immersive virtual reality, asking these two tasty gay VR porn cookies to have some fun with each other's. Maybe this was supposed to be a gay VR porn date only, but when you look like Darius or Logan, you should know that just talking is almost impossible when you are sitting next to a guy who is equally hot - and not to mention if some gay VR porn videos have just turned you on so much and your balls are literally erupting with all this hot cum. Both our hot playboys and you - every single of viewers of the huge family of VR Bangers Gay - will now get an opportunity to empty these sacks in no time, as in the One Night Stand gay VR porn movie we are about to go straight to the "business" and avoid the boring chit chat and all these annoying fusses and ados. Our professional gay VR porn stars can't wait to play with their dicks already, and they are super happy that you too will join them tonight - ready or not, their stiff rods are about to go through some asses and if you will only allow them to invite you to their little party, we are certain that you are not going to regret it and there will be enough place for your cock, too. If you are ready to check it if is true, wear your VR headset straight away and click on the button below to go directly to this newest gay VR porn experience in 4K ultra high definition - our two VR porn gods have already started their kinky date and it would have been such a waste if you did not get to them in time... Both Logan and Darius have worked with VR Bangers Gay in the past and if you are interested in watching some older gay VR porn videos that we have managed to produce with them, make sure to visit their corresponding personal profiles. You can do that
over here
for Logan and
here
for Darius - we are more than sure that you will find something suitable for yourself out there! Yet, if somehow you will choose not to spend this evening with one of those amazing hot hunks, we do have dozens of other handsome gay VR porn performers to choose from and you only need to visit our main page
over here
to gain the opportunity to browse through all of them and to choose a gay VR porn star for tonight amongst our immersive gay VR porn scenes in HD, 4K UHD and even 6K ultra high definition!