Gear VR Now Supported by the Gay VR Bangers App!
date_range
January 28, 2018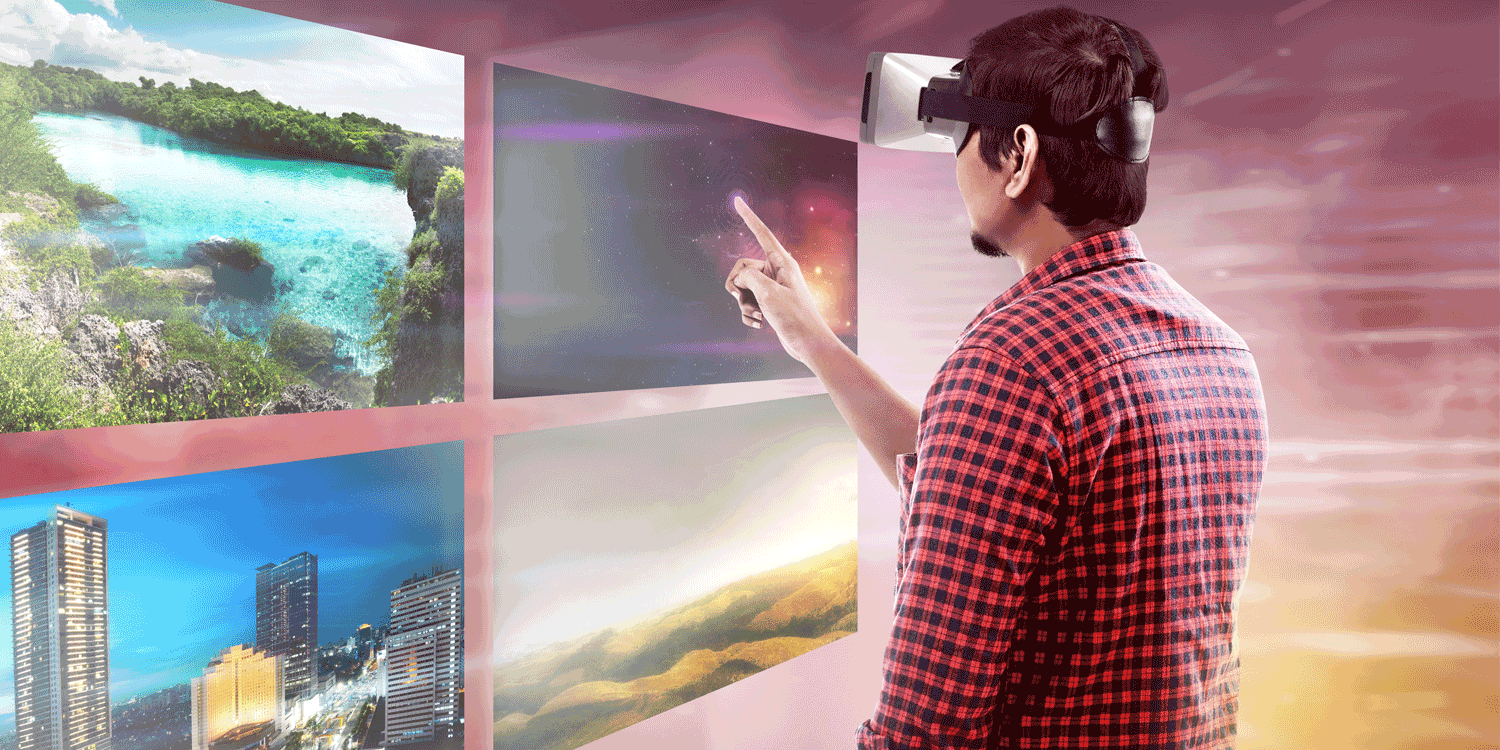 Some time ago, we, Gay VR Bangers have shared some great news with you, our members, completely changing the way you may experience our Gay Virtual Reality Porn videos. We have told you about our brand new exclusive Gay VR Porn app with a lot of cool features that could alter your perspective of viewing our contents. At the beginning, only few VR headsets were available for use - saying exactly, just Oculus Rift and HTC Vive goggles. A lot of you asked us if we are about to release the application for other similar devices, and it has been a while until we could give you a clear answer. Finally there has been a serious update of our software and now you can experience our great app on the Samsung's Gear VR headsets' as well!
We realize that there are many other VR visors on the market, as our premium Gay VR Porn movies can be watched on headsets like Oculus Rift, HTC Vive, PlayStation VR, Samsung Gear VR, Daydream, Google Cardboard with any high-end smartphone, and the brand new Windows Mixed Reality goggles (which is our newest addendum), but first things first. Since most of you are the users of the Gear VR goggles, and this is the third most popular choice on the market, we focused on it... for now. Soon we plan to add rest of the visors to our list, giving you many more choices and widening the pool of our options.
What is the application for?
The app just makes everything much, much easier. Thanks to it, you can simply browse through our contents when wearing your VR goggles, while searching for your favorite categories, performers and sexual positions - and all of that with use of the super smooth head tracking technology. After downloading the app (from here), everything will just get way more convenient for you - it will all become available for you in both 360° and 180° versions, giving you an extra feature of watching anything that is stored on your hard drive. Since we are using the top VR and video streaming SDKs and a smart caching system, this is the fastest one available on the market, so you might not need any other app on your hardware ever again!
Everything is user friendly, giving all the users some additional options, like downloading materials to watch them later, if you prefer to "collect" the best stuff or your Internet is just very bad at the moment - our Gay Virtual Reality Porn movies can weigh a lot, so this feature can come in handy, really! And yes, the app is 100% free, so everyone can jump in it, including those who have not joined our members' list and are still considering it - those of you can watch our awesome Gay VR Porn trailers to maybe someday change their minds and enlist our exclusive family. If we have got you interested and you would like to learn the full list of the VR headsets supported by us, you can always go to our help section over here or browse directly to Gay VR Bangers main page, here.