Jeffrey Lloyd Is the Perfect Cure for a Hangover!
date_range
December 20, 2017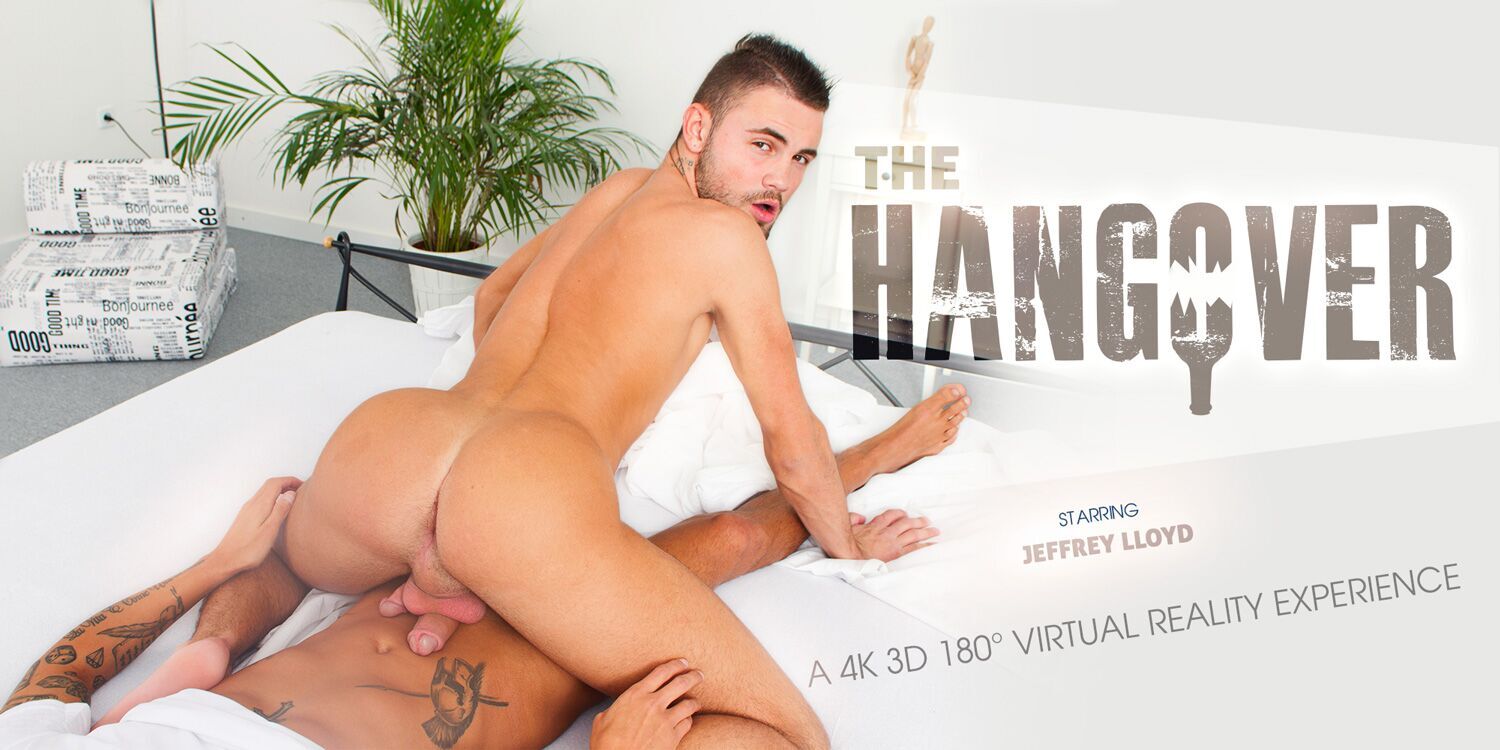 Party! Party! Everyone likes to party! Going to a club or pub, where there are plenty of handsome guys waiting for you, drinks, dancing, music, lights... all this is so exciting! And what if you'll be partying for too long and end up in a way that you wouldn't really like to? Well, let those, who never got drunk cast the first stone! It's really easy to overdo alcohol and sometimes it's a matter of literally one drink; or even worse, even though you didn't drink much, it's not uncommon that mixing alcohol, in small amounts too, can be very disastrous. And what happens then? Passing out, vomiting, accidental one-night stand with some guy - maybe not everyone is as handsome as the actors from Gay VR Porn movies from VR Bangers, but usually this one is actually a quite nice "consequence" - or some beef, lost wallet, toothed tooth, etc. Even though all these things are terrible, none of them is as bad as the feeling that every man fears like a fire - deadly hangover! Morning vomiting, dry mouth, dizziness, so-called "helicopter", headache, photophobia, aversion to any kind of food - these are just a few of the unpleasant consequences of the hangover. But what if after a hardcore night you wake up in bed next to a handsome Gay Virtual Reality Porn star such as Jeffrey Lloyd, who will do anything to help you in the fight against your illness? Almost everything can be pleasant, if the company is right. In fact, Jeffrey is not a random person - you've been dating with him for some time now, but having such a guy at your side, no wonder you don't need any random dicks around you. Your boyfriend sees well how bad you are and will do anything to help you cure yourself of this morning sickness. He knows you so for long that he's already learned that neither water nor any pills will help you as well as a good dick-sucking, so he immediately goes to the thing and takes your penis to his mouth, when you haven't even opened your eyes completely after a hard night. You feel like your cock is getting harder in his mouth and even though you don't have much strength, you trust that you can relax and the man will do anything to make you feel better and take care of you. After a while, you're a bit more awake and your dongle gets harder, so Jeffrey, knowing that you're still in a bad shape, sits down on you with his narrow ass, as this is the only way to satisfy you completely. You feel like your pecker is piercing through the tight sphincters of this Gay VR Porn master and although you are quite dehydrated, you feel that all the water in you is starting to gather in your balls, and you're about to throw it all out under pressure inside your boyfriend's anal. When you flood your man with your hot load, you immediately feel better, so he feels satisfied with a well-done job too - you don't know what you would do if it weren't for your dear Jeffrey! Like Bareback Gay Virtual Reality movies? Simply visit our 
main page
 too look for them in our newest productions.
Watch Jeffrey Lloyd's Gay VR Porn Videos
!