Wanna Make Sex Life Better? Let Gay VR Porn Help!
date_range
January 05, 2018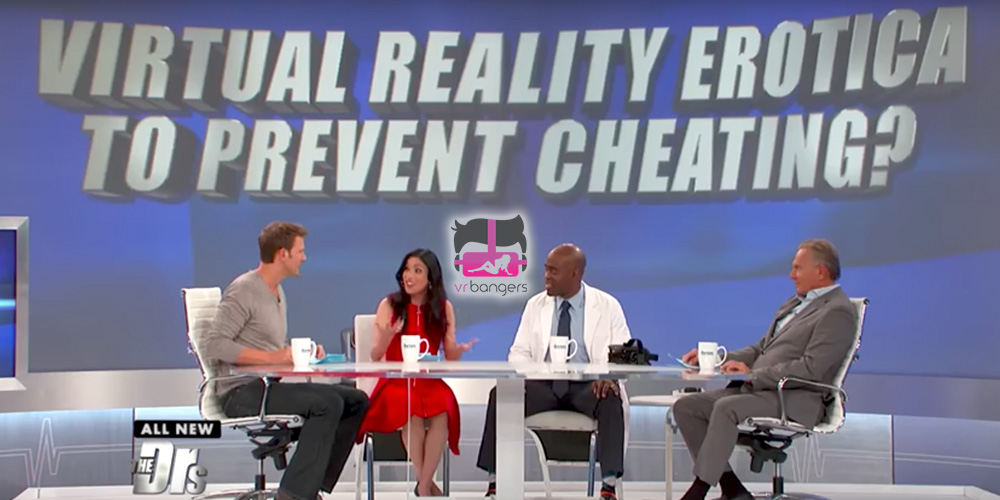 Gay couples that would like to make their sex lives more interesting can now do that using Gay VR Porn! Such entertainment lets you explore your deeply hidden fantasies without cheating, and there's no better way to discover your new shared interests together with your partner - the popularity of such solutions grow in ever-increasing number. To catch up with this trend, Gay VR Bangers are now producing the brand new content that specifically caters to the growing demographic of the virtual reality world. "Many of the people that are watching our content are actually being in some kind of a committed relationship, according to the data gathered from our fans' feedback," said Daniel Abramovich, CEO of VR Bangers network. "Usually, when we ask people about what would they like to watch, they're asking for some content centered around the possibility of trying out new sexual interests and positions in a complete immersion, and without any fear of cheating and being caught. I believe that Gay VR sex can actually reduce the chances of couples defrauding each other since it removes any erotic limits of all relationships with no need of another person joining the 'party' for any real, physical contact." Instead of enjoying Gay VR Porn and trying to induce the true sensations alone, VR Bangers are being told by many fans that they're using their productions in virtual reality in combination with their own foreplay and sexual intercourses to maximize the immersion while opening the doors to an entirely new world of opportunities. "I'll give you an example: one of our members mentioned that his partner has always had a fantasy of having sex with a person of different skin color," said Mike Henigan of Virtual Reality Bangers. "It wasn't possible by any means before, within their relationship, since they were both of the same ethnic group. However, when wearing the VR gear and watching one of our newest movies with a black actor like Micah Brandt, his partner was able to mimic his movements to somehow make it all possible with the use of the Gay Virtual Reality Porn in a sexy fantasy session. This new kind of playing is becoming increasingly popular - we can really see that - so we're expecting it to be the primary incentive for couples to adopt virtual reality as a part of their lives in both the bedroom and beyond." And why would any person want to become a background of someone's fantasy? Perhaps the fact that it could work in both directions could explain it. Sure, there's a lot of moral questions remaining, like is it considering cheating to have sex with a virtual person, but as virtual reality continues to evolve, and the level of immersion is going higher, there will be even more dilemmas as this one. In the past, we would consider them a sci-fi, but since now they're real, we believe that they can all be solved with a healthy conversation between the partners = that's why VR Bangers are committed to continued development of this kind of content. Interested? Visit 
https://vrbgay.com
to learn more such facts!