Best Standalone VR Visor for Gay VR Porn is Coming!
date_range
October 04, 2018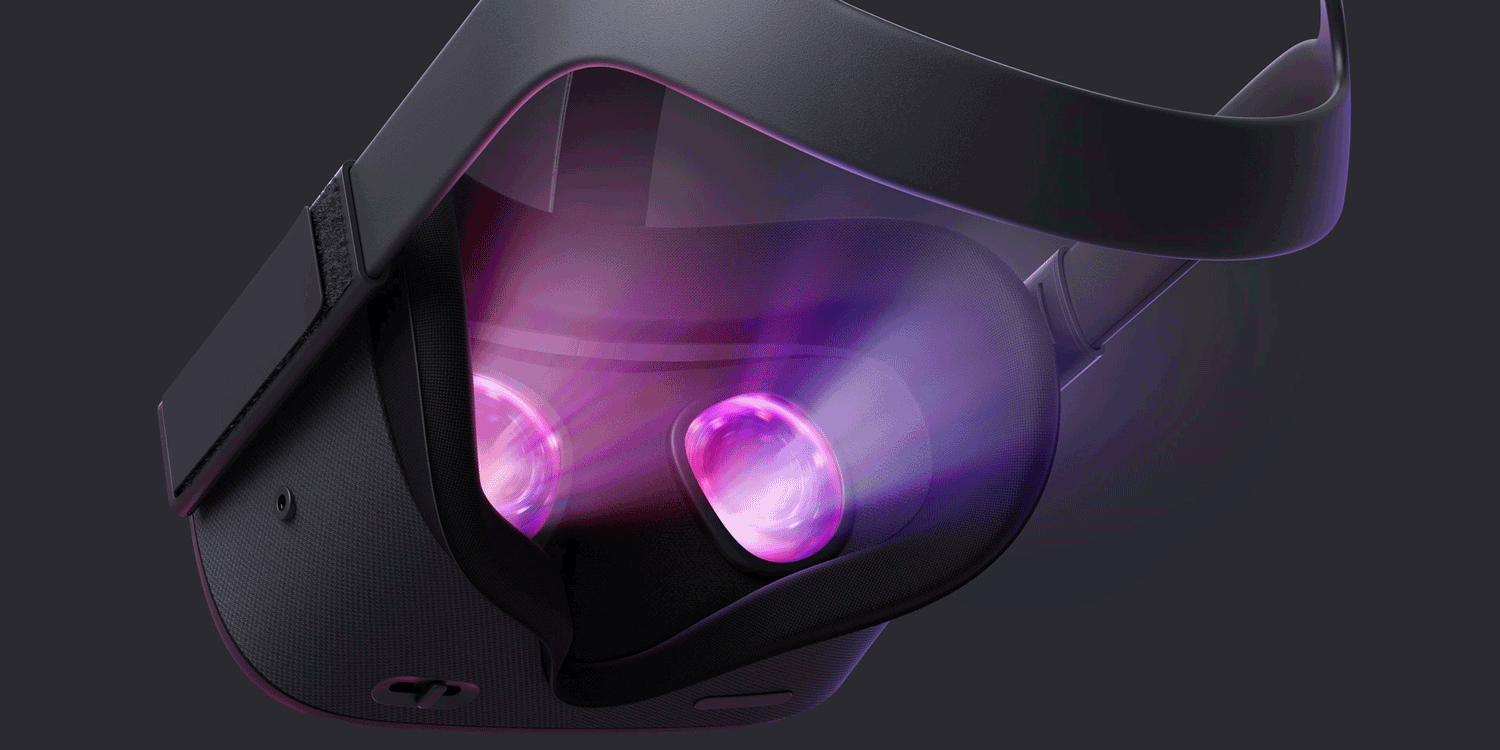 It's been almost a year since the last Mark Zuckerberg's presentation about virtual reality, and we could not wait for some new announcements from Facebook. The time has finally come and the latest Oculus Connect 5 has just provided us with a lot of interesting facts, with one of them being especially important for our gay VR porn films. During the conference that has taken place just few days ago in San Jose, new VR goggles from Oculus has been officially presented and announced. Even though we have told you about these a lot already (they were previously known as
the "Santa Cruz" project
), the goggles re-branded as Oculus Quest are on the everyone's lips and we've been provided with a lot of entirely new informations from the company.
About the Oculus' "Santa Cruz" VR headset we've told you about almost two years ago for the first time.
 This standalone VR device can work without the help of any PC, console or external motion sensors, which makes it similar to other wireless VR goggles like Lenovo Mirage Solo or Vive Focus, yet with one huge and really important difference: Oculus Quest offers the full tracking of the head and hands, and its' competitors do not. This brand new technology is powered by the inside-out proprietary tracking system called "Oculus Insight," which works thanks to the cameras integrated in its' front panel that are capable of recording both the user's movements and the Oculus Touch's controllers held in hands. All this Insight technology seems really promising for us, VR Bangers Gay, as we can only keep on thinking of its' possible usages for our gay VR porn movies. We do not know the full specification of the Oculus Quest visor, but it's been said that it will be equipped with the "top-class optics" - presumably the same as the Oculus Go goggles have - and with a display of a 1600 x 1440 resolution for each eye. What's more, the device will have a built-in audio system and will be sold in a set with Oculus Touch motion controllers and 64 GB of built-in memory - and all of that at a price of $400. And what are VR Bangers Gay's plans when it comes to Oculus Quest goggles? You probably know that we keep on working on extending the
list of our supported VR goggles
, and we will do the same in this case, as well. We believe that Oculus' newest headset can take the entire market of virtual reality devices by storm, and we are already working on getting the DevKit for us, to begin the works of introducing them for our gay VR porn films. Oculus Insight could open a lot of new possibilities for gay VR porn movies as a whole - going much beyond than just 3D 360° and 6K UHD that we are familiar with. And if you found this article an interesting source of tech knowledge and the so called know-how, and you would love to read some other blogs about these topics, make sure to visit VR Bangers Gay's main page
over here
as we publish a lot of similar materials out there at least once a week.