Oculus Connect 4 Brings Good News for Gay VR Porn!
date_range
December 05, 2017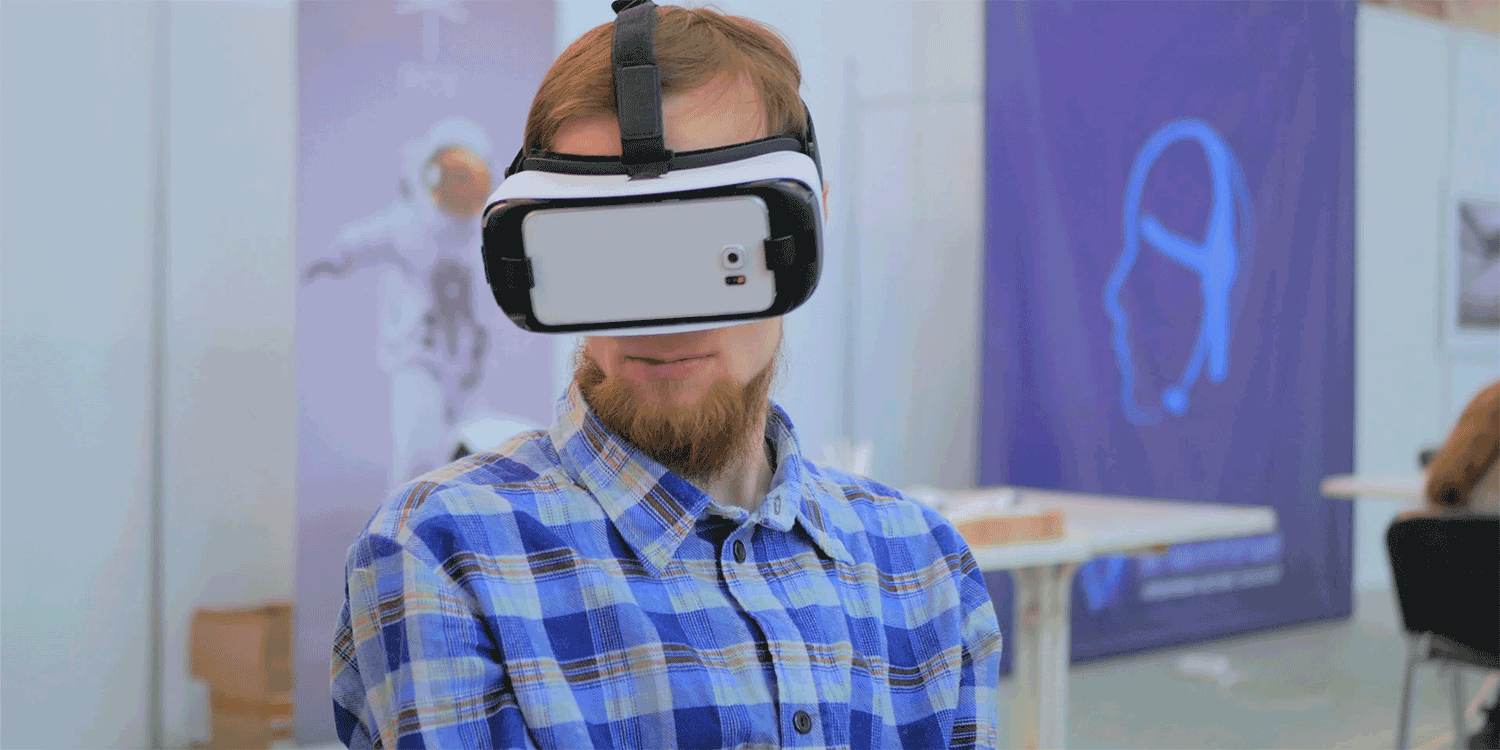 Oculus Rift has been available for almost two years now, and it's getting more and more popular every day. Even though it's doing pretty well in both global VR market and between the Gay VR Porn viewers, the company has decided to take some steps to help with its development. Some time ago, Oculus Connect 4 event took place - it's an annual developer's conference to help the VR market advancement. Even though most of the changes should concern only the dev part of the world, some of them are kinda mainstream and could actually make a difference in the Gay Virtual Reality Porn market. That's why we've decided to tell you about the most important of them, including the new, standalone VR headset from Oculus preview, that doesn't need a PC, smartphone or a console; some new Oculus 6DOF controllers and a permanent price reduction for regular Rifts.
Oculus Go
New goggles called Oculus Go, unlike the PC-tethered Oculus Rift or the smartphone-holding Gear VR, is a headset that doesn't need any additional hardware. The Go has it all in one: a screen and a processor - so now you'll be able to easily strap it on your head, and go straight to the immersive experiences delivered by VR Bangers' exclusive Gay VR Porn. The general setup of the headset is rather impressive, actually. The design is similar to Oculus Rift, yet it has a crisp 2560x1440 LCD display with a fast refresh rate to make everything work much smoother. Additionality, the goggles were designed to work with Gear VR content, so it will work straight ahead for both the games and our Gay Virtual Reality content. Expected price is US$199 (similar to the Samsung Galaxy S6, which is quite self-explanatory) and it should be released in the beginning of the next year.
Oculus Santa Cruz Update
Even though the Oculus Go is the company's first attempt to creating a independent headset, they're already thinking about some other advancements, which could be a future the Gay Virtual Reality Porn and the whole VR industry. Last year they've revealed the Santa Cruz prototype headset with inside-out tracking, cameras on the headset itself and possibility of tracking motions to translate them into the in-game/movie actions. Now it's been updated so it also has a six-degrees-of-freedom motion controllers, allowing Rift-like tracking and actions with no need for external trackers - everything happens inside the headset itself. Company says that developers will get access in 2018, but we have no idea when is it gonna be published for the regular consumers.
Rift stays cheap!
Not cheap, but cheaper actually. Oculus price for set with Oculus Rift and Oculus Touch controllers is dropped to £399/US$399 to help them sell better, yet the company has announced that this is not a promotion and the new prices (US$100 cheaper) will stay that way permanently. It's a huge step if you'll look at HTC Vive prices (which is currently at £599/US$599). Obviously, you're still gonna need a modern PC to use the hardware (In contrast to the solutions offered by e.g. Oculus Go), yet it's never been any cheaper which is a huge step for whole VR market, including the Gay VR Porn. Like such technical news associated with Gay Virtual Reality Porn? Visit 
https://vrbgay.com
everyday for your daily dose of Gay facts!