Mick Stallone Will Stroke Out for You for Real!
date_range
December 08, 2017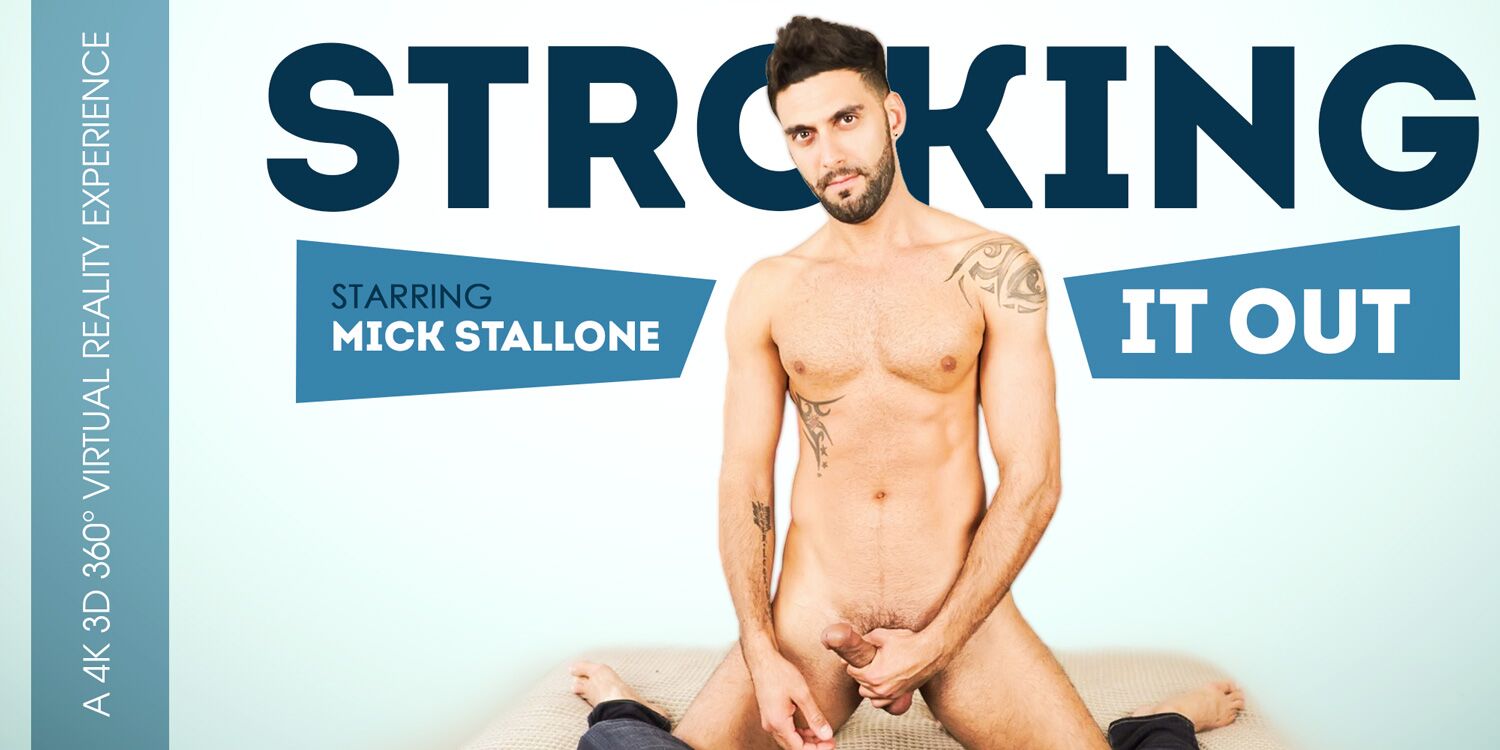 With the development of technology and the reduction of cameras' sizes, nude photos have become more and more popular. It is fun to send your second half a naked photo to spice things up a little, isn't it? However, the technique has gone even further and today, in times of virtual reality and Gay Virtual Reality Porn, we can afford more than just ordinary photos - solo masturbation scenes recorded in VR! Whether you have an Oculus Rift, GearVR, HTC Vive, PSVR, Daydream or a smartphone with Google Cardboard, sit comfortably with your VR goggles on your head and let this immersive Gay VR Porn scene suck you in. Our realistic head tracking technology and immersive binaural sound should do the trick and help you relax even if you're having a bad mood. And since we're already talking about such situations, let's go to the plot of the latest scene. When you have a hard day at work or school, your humor could be improved only by your loved ones - isn't it right? But how could they do that? Well, it depends on you. Some people just need a cocoa or a hot chocolate, with others you simply need to talk, but when your boyfriend is the Gay VR Porn star, Mick Stallone, you could expect a bit of consolation... So, as expected, Mick decides to make you a little show to improve your mood and to make you think about him for a while, so you won't be looking after other men again! The boy walks into the room and starts sensually undressing on your eyes, playing with his nipples and stretching his muscles. The bodies of Latin American actors have something that no other ones do - they are the perfect combination in which every Gay Virtual Reality Porn fan should find something for themselves! When the boy is already undressed, he begins to play with his penis in front of you, grasping for it and playing with it, while caressing his testicles, which have already grown from the inflow of blood. You see how the man's cock becomes more and more stretched at your eyes, and he seems to have a great time seeing your excitement when you're watching him touching himself. Moments later, it's time for Mick to show you his firm ass - for good reason his butt is said to be one of the sexiest in the business! The boy puts several fingers inside of his anal, stretching it even more and making you think of it, as if you could be between his sexy buttocks right now. The man knows what he's doing when he plays with his junk and masturbates anally, while keeping eye contact with the camera lens and moaning quietly, to extend those audiovisual experiences. When the boy can no longer hold it, he cums onto his muscular belly, thus ending this wonderful show, and leaving a smile on his and his every viewer's faces. We can't wait to see another scene of his solo performance, can you?! You're a fan of masturbation movies? On our
main page
you can find many more of them!
Watch Mick Stallone's Gay VR Porn Videos
!