When Will Gay VR Porn Go to Japan VR Porn Booths?
date_range
August 16, 2018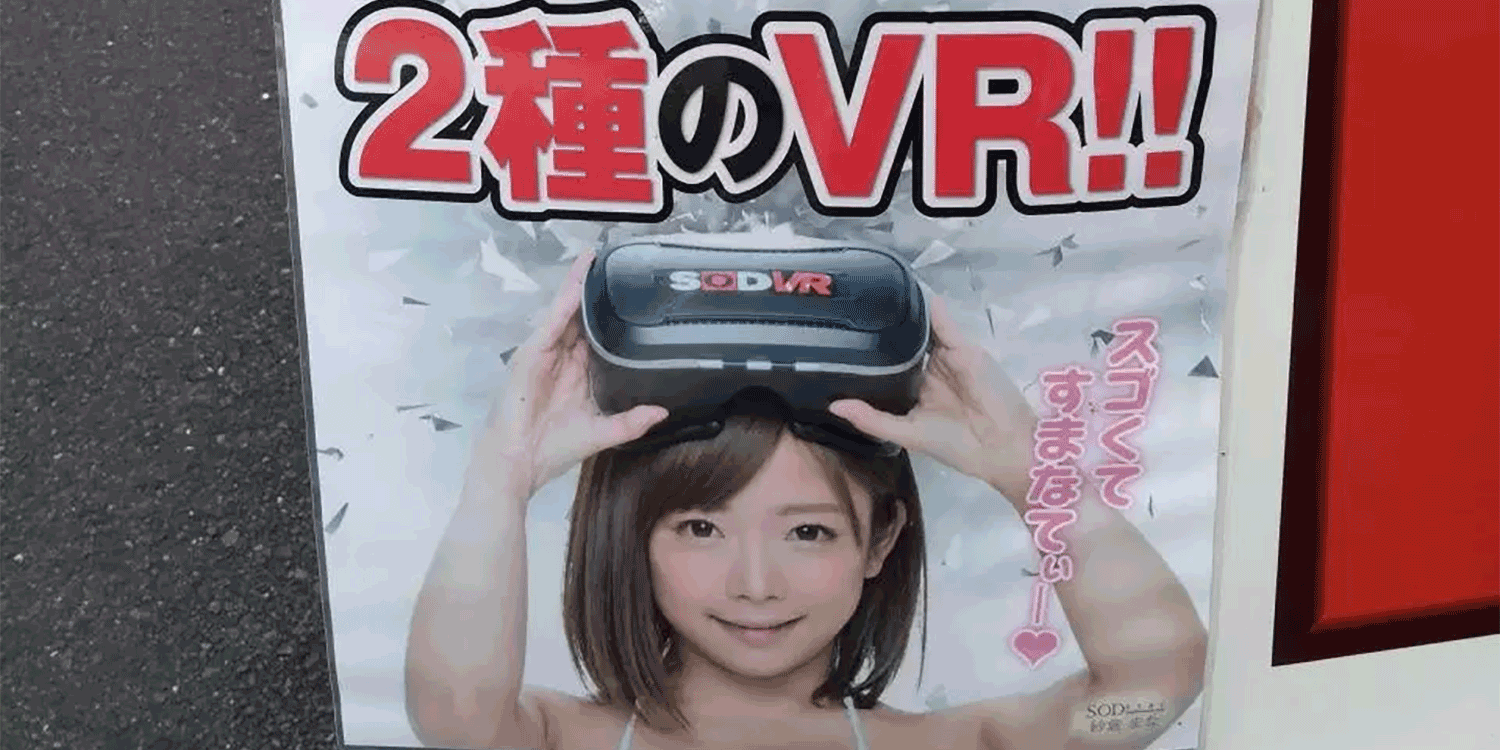 Yep, you read the topic properly - if you plan to visit Japan, you can actually go to one of Japanese booths with VR porn videos. Inside of those, equipped with pretty much everything you need and in comfort of intimacy provided by a VR headset and a pair of "closed" headphones, you can "sail away" together with your favorite VR porn movies, having a lot of fun and enjoying yourself more than ever. We, VR Bangers Gay, appreciate such ideas a lot, as we support pretty much anything that is related to our beloved VR porn films, yet we would not be ourselves if we did not ask: when will gay VR porn videos be available in such places?
VR porn booths? Say what?!
Tokyo's Akihabara district is from now on one-of-a-kind place in the world in which you can go to aforementioned VR porn booths, where you will find pretty much everything you need to enjoy some of your favorite virtual reality contents. Each of such Japanese booths is equipped with, naturally, a VR headset, pair of headphones, a PC that you can use to browse through their library of VR porn videos, a tissue dispenser mounted on a wall and a vacuum cleaner - and all of that in 100% soundproof environment. It all sounds too good to be true - especially that it costs no more but ¥1,500 per hour (so about $13/hour) - making it a great alternative for both the tourists and locals. Is there many people interested in gay VR porn videos in Japan, then? That is indeed a tough question! But first, let's talk about...
Whose idea was it?
Soft of Demand is one of the largest adult video companies in Japan and is notable for its' creative approach to adult videos - and it was their idea to open such booths. Even though they were already recognizable on the VR porn market, now they have only gotten themselves even bigger fame, hence gaining even the attention of American producers like VR Bangers Gay. If companies like theirs are now more and more noteworthy, does that mean that VR porn films (so gay VR porn videos, too) are going more viral?
VR porn (in general) going more viral?
Yes, that exactly what it means. Few years back pretty much no one has heard about virtual reality at all, not to mention VR games and virtual reality adult movies. Now our 6K UHD VR porn videos are more and more popular, and even some less popular markets like Trans or Gay VR porn movies might have a chance to "go big" and earn an even bigger audience. There's only one question left, then...
When will gay VR porn be available like that?
The only answer we have is: perhaps. Back in the day no one thought that we would have gay VR porn videos in such a stunning quality like 6K ultra high definition these days - and boom, here they are! If booths like those are now a reality in Japan, maybe soon we will see them worldwide? Or, on the other hand, maybe our Asian friends, who are known for being the most progressive country in the world, will open themselves even wider - thus creating such booths for gay VR porn, too? We will see about that! More news from all around the world about your favorite gay VR porn videos can be found pretty much every day on the VR Bangers' Gay main page
over here
- do not forget to keep visiting it daily!