VRBGay is the Best Gay VR Porn Site on VRPornMania!
date_range
October 15, 2020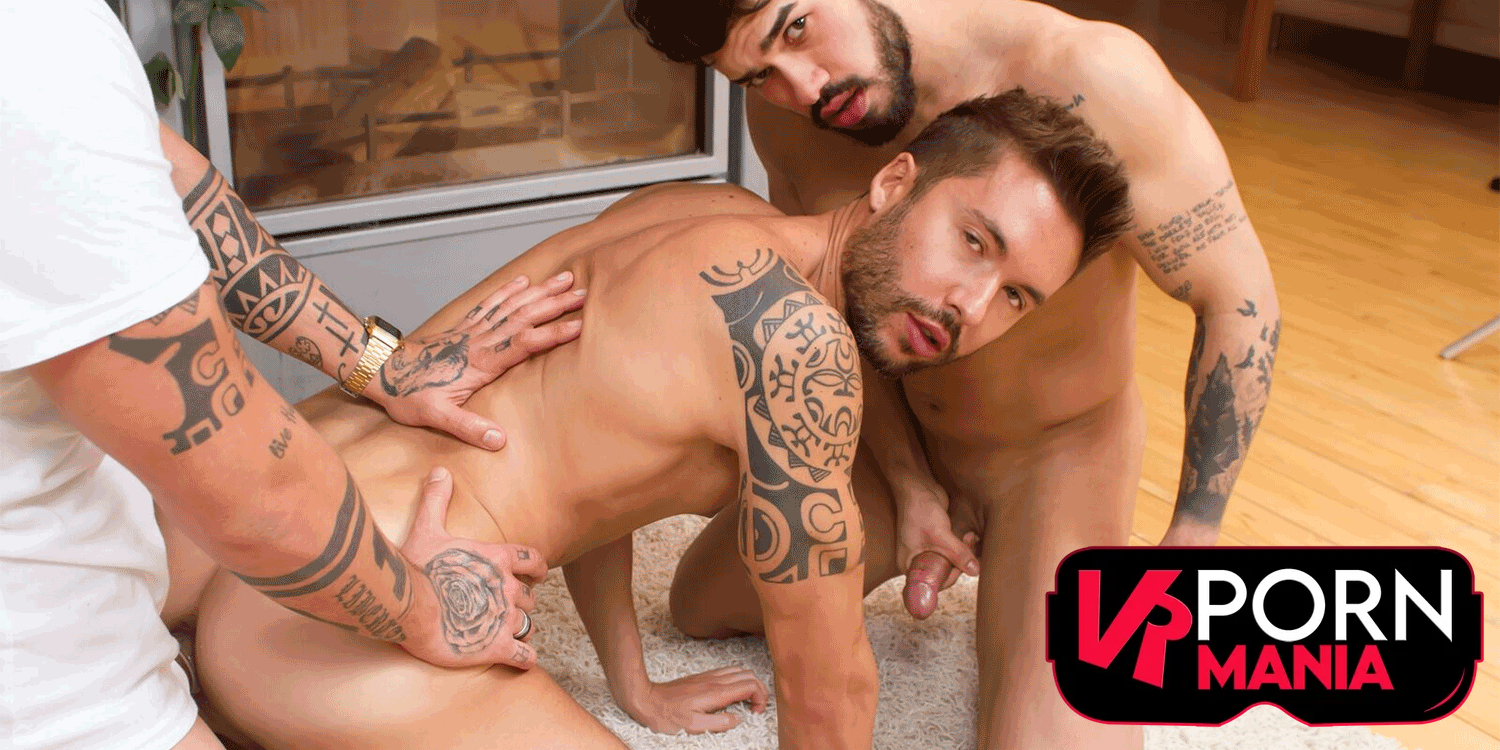 From the very beginning of our VR porn adventure, we tried to deliver the best content to our fans. We worked with who we considered being the best male gay actors out there and we tried to bring you the hottest plots and the most immersive scenes. In time, this helped us grow our amazing fanbase and to win numerous awards for our works. It is time to give you another amazing news: VRPornMania.com made us #1 in their gay VR porn sites list! VRPornMania is a VR porn blog that has been out there since the very beginning of this industry. They constantly reviewed and compared the best VR porn sites, ranking them from best to worst. Not all the sites made great impressions – and we reckon you, as a viewer, know that feeling too. But some of them made it up there, with our site being among them.
They watched every video we ever released and reviewed VRBGay, emphasizing on visual quality, content, diversity in plots and models, and the pricing for all the high-quality content we offer. With these in mind, the guys from VRPornMania decided that VRBGay is simply the best gay VR porn site out there and that our content looks even more promising for the future to come. It is great to know that our viewers understand all the hard work we are investing in the creation of these scenes and that there is more to them than a traditional 2D video. Special results require special preparations, and special preparations can only be made by producers who want to achieve them. They recognized the fanbase we have and all the positive feedback our videos get all over the internet.
Our handsome professional pornstars quickly got into everyone's hearts and minds and it seems like all of you are coming back for more. Do not worry, we are here to deliver! Our fans know best what it means to look for quality porn in an extremely specific niche and struggle to find it. We are here to deliver the best content possible to our fans and moments like these motivate us all to keep going and do our best to make you happy. VRPornMania.com is a great place to start if you are at the beginning of your VR porn adventure. Apart from their VR porn site rankings, they also offer simple and comprehensive guides on how to watch VR porn on all the popular headsets. You can find Oculus Quest porn, or porn for the Rift, Valve Index, PS VR, and more – basically all the VR headsets we are releasing videos for. If you are looking for a "VR porn manual", then this blog is definitely worth a visit.
And on top of it all, our scene featuring Ken Summers, "Feeding Frenzy" is no.1 in the best gay VR porn videos ranking on VRPornMania! And how could they not? "Ken Summers is one of the hottest gay VR porn stars," they said, and we could not agree more!
Seeing our videos analyzed in detail like that is great – it strengthens our beliefs that attention to detail and those aspects that need very fine-tuning are what make a VR porn Video great, and our scenes will always follow this rule. Again, one more fact that pleases all the VRBGay team and makes us feel like our hard work is appreciated. More similar blog posts and news can be found with ease on our main page at VRBGay.com, over here.