VRB Gay Stealing the 1st Place on VR Porn Links!
date_range
August 06, 2021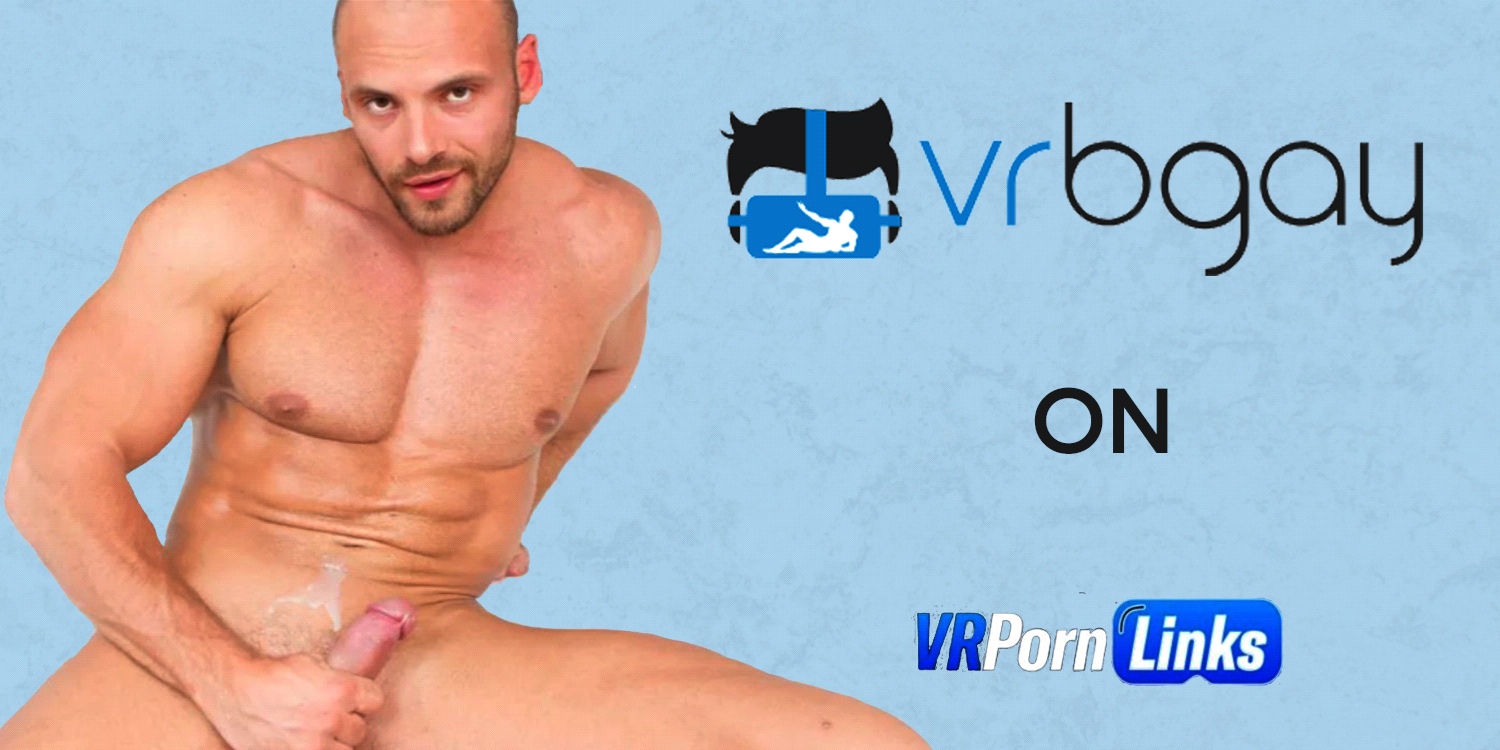 "Show, don't tell" is an essential writing rule for all famous writers, as it keeps the reader hooked and satisfied. Although not a book, VRB Gay keeps this same concept while creating the VR porn videos you long for, except that they include the "telling" as dirty talk and ASMR moans. Over the years, VRB Gay tried to cast not only delicious American hunks but also diversify their pornstar roster with twinks, Latinos, and ebony kings. This kept everything more interesting, as each of these guys has his own fucking specialty. With diversification and quality came popularity, which made VRB Gay rise above other VR porn sites! This is how sites like VR Porn Links noticed and included VRB Gay into their tops and rankings.
Are There Reviews for Everything?
If you didn't know, VR Porn Links is a VR porn blog that provides reviews, step-by-step guides, and Rankings of the Best VR Porn Sites on the internet. This site is highly dedicated to spreading the word on the 50+ studios worthy of your time and money, as well as recommending the hottest VR porn videos devices to have fun with. Even more, this VR porn blog includes a Top 6 Gay VR Porn videos ranking, in which VRB Gay took first place. No surprise here, as "Feeding Frenzy" is one amazing VR porn video in which Ken Summers takes his hunky boyfriend (you) through Nirvana! VR Porn Links did more than just include this site into a gay VR porn top. They took the time to watch, research and review VRB Gay in its entirety. Details about quality, scenarios, pornstars, and subscriptions are also portrayed in their reviews. Not only that, but they have also made a "videos recommendation" section to highlight the hottest gay scenes. When it comes to the male models, this is what VR Porn Links had to say: "Honestly, I'd like to congratulate VRB Gay for their pornstar roster! They couldn't have done better than this! You'll find either dominant or submissive guys, ripped or skinny, superstar type, or next-door neighbor guy. No matter what your choice is, you'll probably fall in love with one or two guys on this VR porn site!"
VRB Gay's Evolution
As a producing VR porn studio, there's no greater compliment than being included in so many articles, placed in top positions in rankings, and getting analyzed so thoroughly. This is a result of many years of experience, as VRB Gay is constantly striving to evolve. The viewers seem to notice this since they come back video after video to get another healthy dose of handsome lovers. Clearly, it's hard to hide your excitement when reading the member's appreciation for all of the hard work. Indeed, VRB Gay did more than just release Gay VR porn videos. It saw a demand for unique content that wasn't provided by anyone else, and it took a giant leap in the Gay niche. Due to this willingness to explore, this VR porn site has found a great niche to expand and provide erotic content for.
Include Yourself Into the Porn You Watch!
To have fun with the gay harem on this VR porn site, you also need to penetrate virtual reality with a capable device. As technology advances, hotter and more powerful devices rise above others on the market. However, staying up to date is easy – you'll need to consult VR Porn Link's "How to Watch" section. In there, they not only explain what the VR headset is capable of, but they also offer step-by-step guides on finding the right VR porn for you. For example, on their VR porn blog, you'll find guides on Oculus Quest 2 porn (everybody's favorite new headset), as well as HTC Vive, Valve Index, Oculus Quest 1, Rift, and HP Reverb G2. To complete the VR porn picture, they also recommend the best apps (like PLAY'A) for watching erotic content on each VR headset. Indeed, their reviews and guides are mainly for newbies who haven't spent much time roaming around the industry. Everything from the top 10's to the detailed step-by-step guides is created to serve as an introductory dictionary through the VR porn world. However, since every article is carefully written, even pros can take a look and discover new and exciting things. Don't be shy! And do not forget to keep on checking our main page (at VRBGay.com), too!