Manuel Skye Will Drain Your Muscles and Not Only!
date_range
November 29, 2017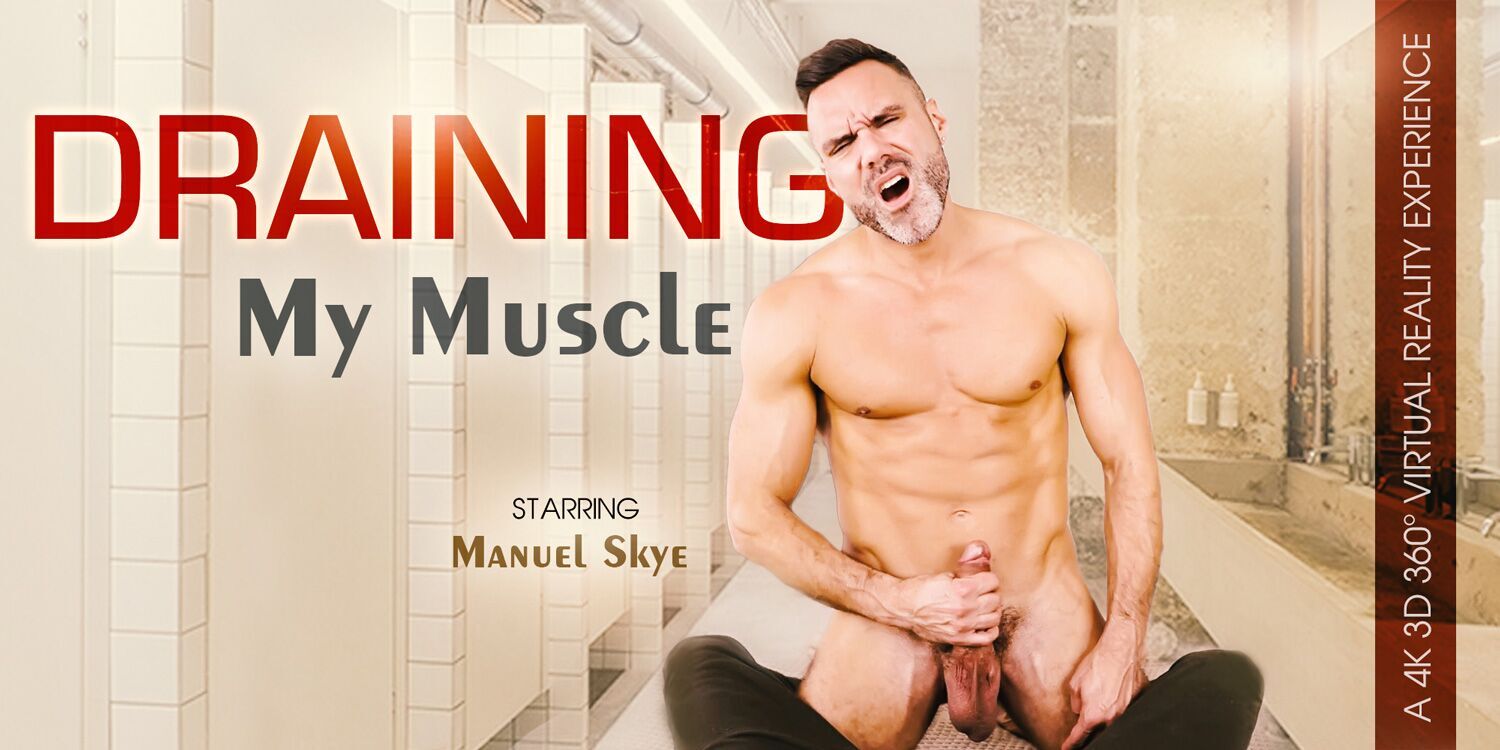 Have you ever been to the gym? If so, then you certainly know a buffed personal trainer type, whose muscles envy all the men in the room. Training with such can be really hard, but if you work hard enough, you will certainly satisfy any, even the most demanding coach. And what if the trainer from your gym turned out to be Gay VR Porn Star? Sounds too good to be true? Well, today is your happy day then! Manuel Skye is one of the most muscular and athletic models of Gay Virtual Reality Porn. But such muscles don't come out of nowhere - they require hard work and hours spent in the gym, at intervals from recording high quality Gay VR Porn movies with VR Bangers. All this hard work made Manuel one of the most popular trainers in the gym and everyone wants to train at his side, but he doesn't like all his clients - yet you are lucky to be one of his favorites! Another thing to your advantage is that it seems that Manuel always had a kind of crush on you. This trainer is known for his close cooperation with his clients during their trainings and his methods are very "contact". He will certainly make sure that your technique is as faultless as possible, your muscles are properly aligned, and if he sees that you are doing something wrong, he will certainly improve it by touching your legs, thighs, or even your butt. When going to the gym today, you had no idea that Manuel was finally going to take a step in your direction to get to your huge cock one way or another. After the hard training you've decided that you should go for a massage, so you are waiting for your massage therapist while lying on the couch - to your surprise, the masseur is no other than the handsome trainer, which really can't be a coincidence. Before he even touched you, the man begins to undress in front of you, proudly swelling his muscles, because he knows how you looked at him in the training room. You do not interrupt him, even though you do not know what's going on, but the sight of his sexy body is something you've been waiting for a long time. The trainer is not going to hide his intentions and goes straight to massaging his swollen penis. He plays with his male hands, squeezing it harder and harder, while stroking his jagged balls when you lie and look at the show. When his prick is finally hard, Manu sticks out his muscular ass in front of you and starts stretching his sphincters with a few fingers, showing you how narrow his anal is to give you an even better mood - your excitement is exactly what is the young coach waiting for. The man starts masturbating while inserting his fingers deeper into the anus, moaning and groaning silently while doing so. When this show lasts long enough and the man can no longer hold it, he cums on his six-pack, while looking straight at you. He already knows that you will not forget this day for a long time, and maybe there is something more to come for with the next training session... More muscles and more such fun can be found on
our main page
!
Watch Manuel Skye's Gay VR Porn Videos
!