Top 5 Sexiest Gay VR Porn Body Types!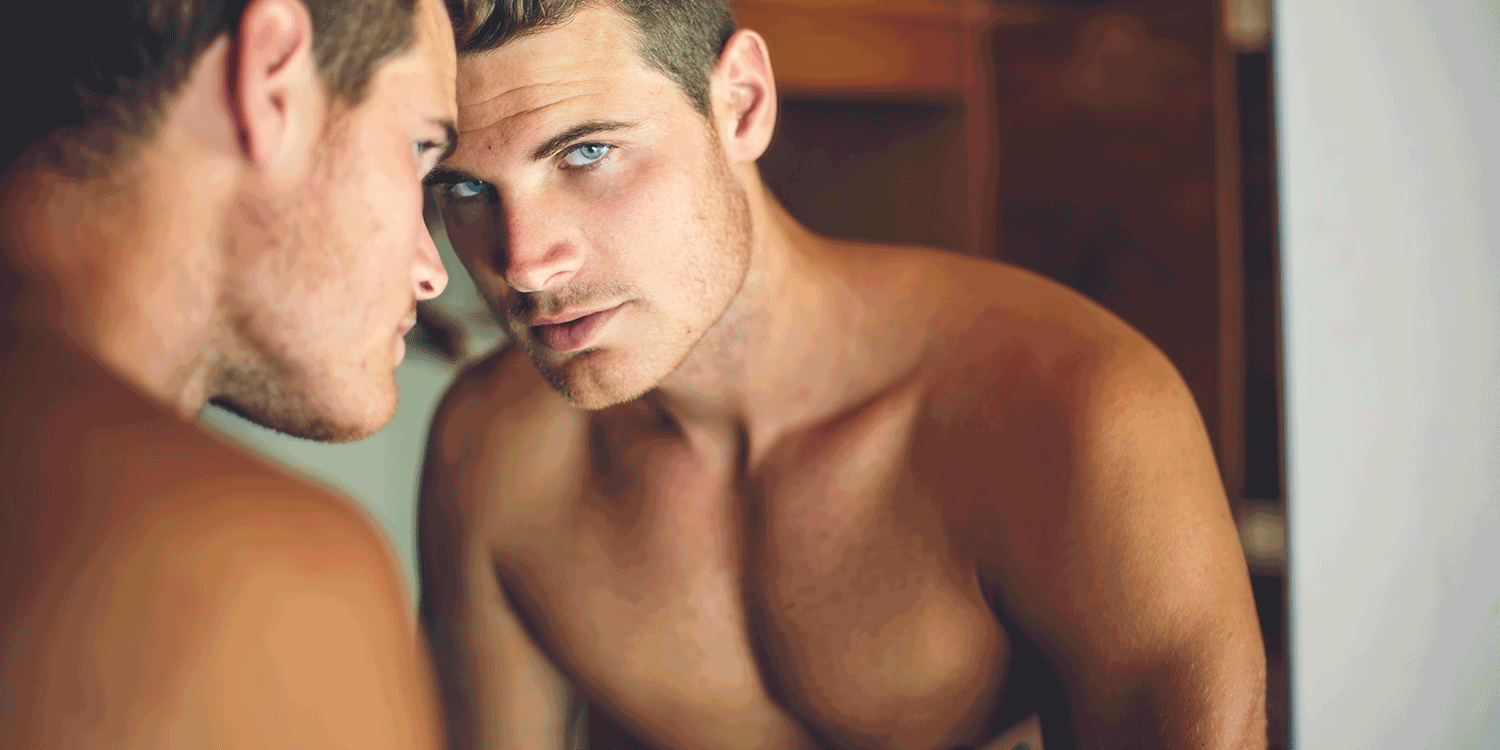 Every guy who loves to watch some gay VR porn videos from time to time has his "type" when it comes to dudes performing in front of the gay virtual reality porn camera. That's pretty much why today we came up with an idea to summarize your favorite types of gay VR porn stars, at the same time giving you some examples of such more dudes like your favored ones, providing you with an opportunity to enlarge your knowledge about these hot males and expanding your gay VR porn experience even further. Let's begin, shall we?
Hairy and strong bear gay VR porn stars
They're tall, they're hairy, they're strong and they know how to satisfy a real man like you. Wear your VR headset and join one of the bear gay VR porn performers to pull them by their chest hair and gag on their gigantic dicks - these guys are usually so tall, that they're being one of the most "gifted" gay VR porn actors of all. Examples: 
Logan Moore
, 
Wesley Woods
, 
Eddy Ceetee
Decisive and determined dads from gay VR porn videos
These guys are little older than most of the gay VR porn performers, but it only makes them even better lovers and fuckers. They've gained a lot of precious experience, thus can make you feel just right and show you in the 1-on-1 session inside of the VR Bangers' Gay VR porn movies what they're really capable of! Examples: 
Dominic Pacifico
, 
Ducati Trenton
, 
Jeremy Spreadums
Muscular hunk gay virtual reality porn movies' performers
Enormous muscles, abs and a lot of meat - if all of these make you feel like a real men and when thinking about all of that you're getting hard already, then some gay VR porn videos with muscular hunks are most likely amongst your favorites. These dudes are so fit and strong that they're capable of doing some most unheard anal positions - they're capable of grabbing your ass and holding you in the air if they want, so you'd better don't mess with such dudes! Examples: 
Micah Brandt
, 
Manuel Skye
, 
Thomas Freidl
Twinks! The sweetest of all gay VR porn videos' actors
Sweet, tiny and handsome as fuck - twinks are like your high-school crushes that you've never had an occasion to fuck with. Now with VR Bangers Gay you can finally try their sweet asses inside of our immersive virtual reality, and if you want to feel like a real man while wearing your VR headset, then banging one of them through the VR will be just a perfect option for you. Examples: 
Travis
, 
Jeffrey Lloyd
, 
Dom Ully
Bad boys - the option for some hardcore-loving gay VR porn fans
These guys simply won't let you mess with them. They're usually tattooed and they know exactly what they want from you - your hard dick in their asses or your slutty lips on their schlongs. They love to dominate and they will guide you through every gay VR porn fantasy - if you always look for such bad boy gay VR porn scenarios, then personally you most likely are a submissive type of a guy, and you do need a "strong hand" who's gonna show you who's the boss in-here. Examples: 
Aday Traun
, 
Pietro Duarte
, 
Arad Winwin
Read more such interesting gay VR porn related articles, lists and charts every day on the VR Bangers' Gay main page
over here
 - we add a lot of stuff quite regularly out there, so there's always something amusing to read on and learn something new about your favorite gay virtual reality porn movies!