Oculus Home 2.0 and Dash Now Available to Everyone
date_range
November 01, 2018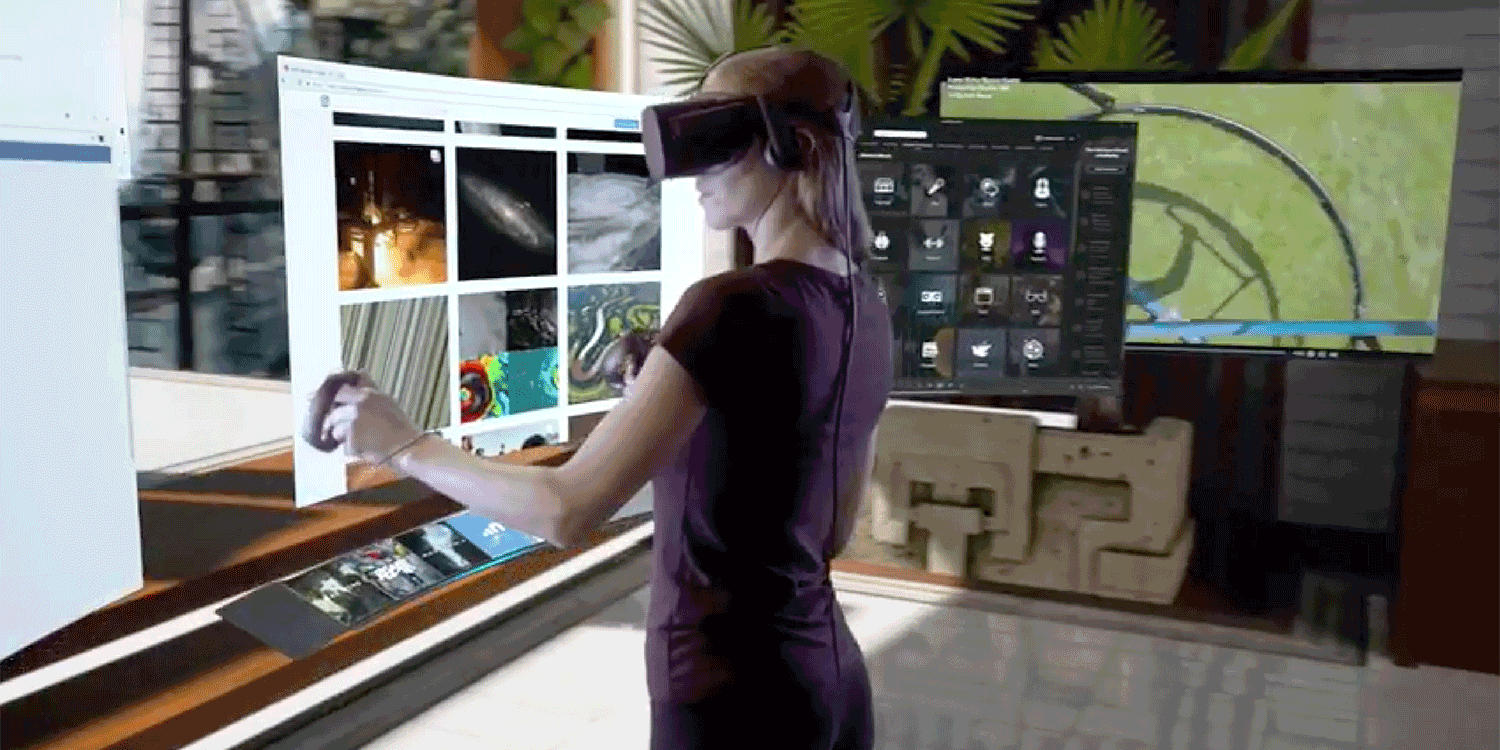 The experimental version of the software for Oculus Rift VR goggles called the "Rift Core 2.0" is now finally available to a broader audience, successfully leaving its' beta testing phase. Since this is by far one of the biggest software updates in this device's history, and the entire foundation of its' working has changed, we had to tell you something about it - especially that it could also be quite important for our gay VR porn films. Among others, the Rift Core 2.0 update introduces the new Oculus Home software, which is now highly customizable and will change a lot for the headsets' users. We believe that even though the 
VRB App
 is a top-notch software itself, we could actually inspire ourselves with the newest Oculus' solutions - perhaps one day you too will get to watch such futuristic HUDs while browsing through your favorite gay VR porn movies. And that is pretty much why we decided to tell you about it today. But first...
Oculus Home 2.0? What is that?
Oculus Home is an application that lets you simulate your house inside of virtual reality, letting you organize it pretty much entirely at your will. Inside of the app, you can decorate your VR house with a whole lot of things and interact with them to a great extent - including playing a VR basketball, mini-golf or organizing your old-school cartridges with games purchased from the Oculus Store. What is also really important, it is now available to upload some works created with the sculptural application called the Oculus Medium, as well as non-standard 3D objects, by importing files in .glb format (binary version of the glTF 2.0 format). Oculus Home 2.0 is indeed a great inspiration for us, the premium gay VR porn videos' makers, and we honestly think that by following its' lead, we too could one day turn our gay VR porn films into some kind of gay VR porn interactive experiences.
What about the Oculus Dash, then?
Oculus Dash is a replacement of the current universal Oculus Home menu. As the previous version of the HUD was made when having the gamepad and the pilot in mind, now with the Oculus Touch controllers on the horizon, an update was only a matter of time. Newest user interface looks really futuristic and is very convenient, so we feel really inspired by it, and we would love to do something similar in the future when working on our gay VR porn movies' app.
So what does it mean for gay VR porn films?
Simply speaking, the more such updates and new ideas, the bigger chances that we will implement something similar for the application and the player that we have created to browse through our gay VR porn films. We always try to stay up to date with any novelties like these, and sooner or later you might see the influence of such software in your favorite VRB Gay's App. Liked this blog? Make sure to visit our
main page
, then, as we add a whole lot of similar articles few times a week.