Micah Brandt Will Unclog Your Pipe!
date_range
November 08, 2017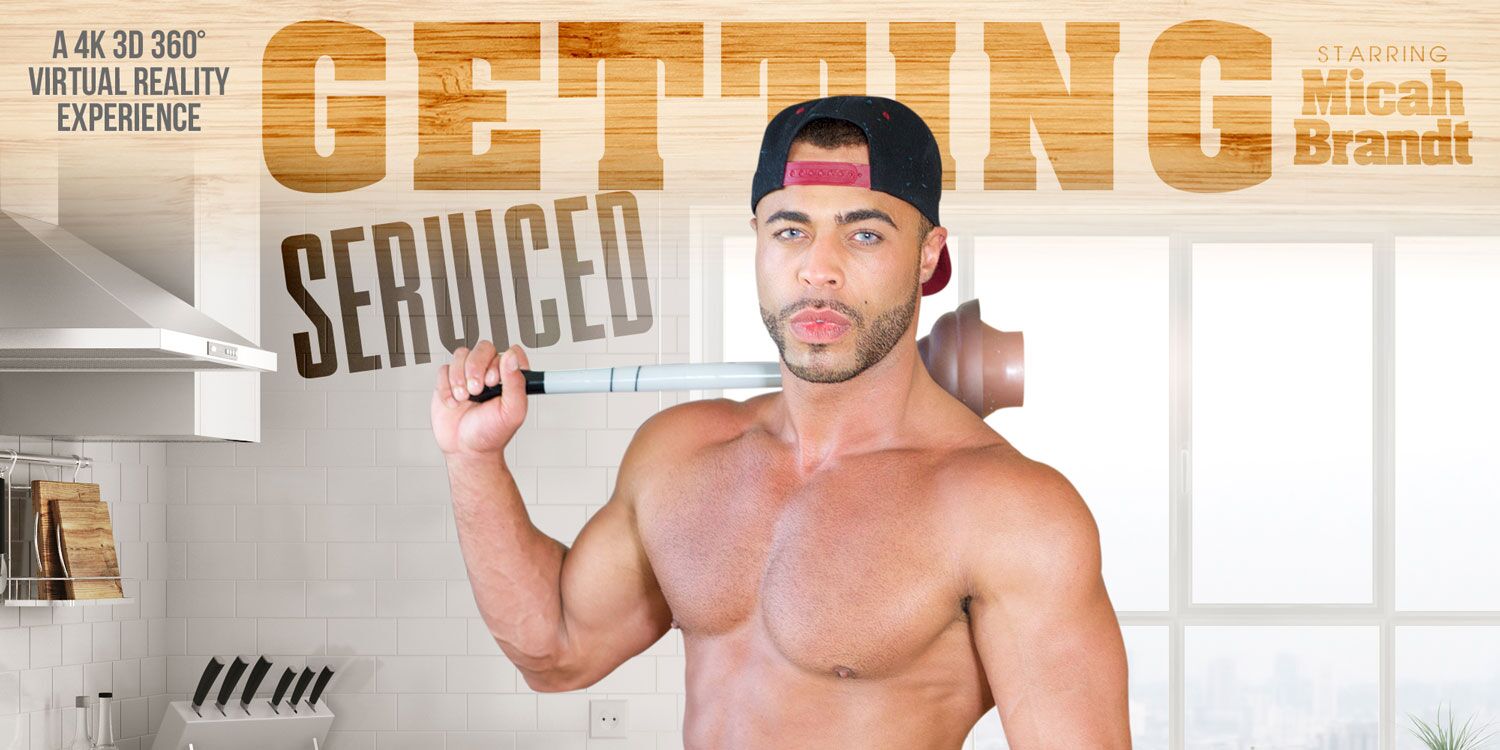 Modern technology, despite the fact that it's making our lives easier every day, unfortunately is breaking really easily and needs constant maintenance – luckily, VR goggles like Oculus Rift, GearVR, HTC Vive, PSVR, Daydream and even Google Cardboard are a bit more durable and should serve for many hours of watching Gay VR Porn. Anyway, what to do when your equipment is broken? Buy a new one? Repair it yourself? No, it's best to call a specialist who will help you. All of us need sometimes the help of an expert – a plumber, mechanic or electrician. And that's exactly what happened in this Gay Virtual Reality Porn scene. The sink is clogged and you need a plumber! Water is spreading throughout the house, the stench of the pipes is almost impossible to withstand and the moisture begins to build up on the walls and the floor. The owner of the apartment called the plumber and is waiting for the technician already. After a while, he opens the door to reveal an amazing surprise! Your plumber is no other than the famous gay VR Porn star, Micah Brandt! Micah doesn't belong to the cheapest specialists, but his price doesn't come out of nowhere. Possibility of looking at such a sexy and muscular body usually costs a lot more money, and here, it's included in the price of a hydraulic service. Especially that, when working hard at the sink or tube it's very easy to get hot, and when it's too hot, the plumber is (un)fortunately forced to take off his clothes... The man practically immediately starts to do his job, as he has more clients scheduled for the day, and he needs to be time efficient. When Micah is forced to go deeper under the sink, he removes his shirt so that he doesn't get it dirty before going to the next job. The sight of his six-pack and muscular chest should be appreciated by every Gay Virtual Reality Porn fan, as his muscles are one of the biggest beefs among all the gay adult movies' stars. The owner of the apartment can't stand this view for much longer, and since he knows the orientation of Micah, he decides to offer him additional work for some extra money! He offers him 3 times more money for stripping naked and jerking off while he's watching it and recording with his VR camera for his private collection! At first, Micah is shocked by this suggestion and almost immediately wants to leave the apartment, but after a moment of reflection... it's really shitload of money! The man agrees to take off the rest of his clothes and goes straight to the work. Micah knows exactly what he's doing - it's not the first scene in his life - so when he notices that the owner's eyes are staring at his muscles, he starts to play with them and embrace his stubby nipples. A while after, he starts jerking off and touching his balls and anal to make himself even harder. Want to find out what else the handsome porn star like Micah can do? Are you curious what show will he give to the owner of the apartment? Watch the Gay VR Porn movie "Getting Serviced" from VR Bangers and see for yourself! Want more muscular man? Go directly to 
https://vrbgay.com
 now!
Watch Micah Brandt's Gay VR Porn Videos
!