Need Some Fast Fucking? Call Gabriel D'allessandro!
date_range
November 26, 2017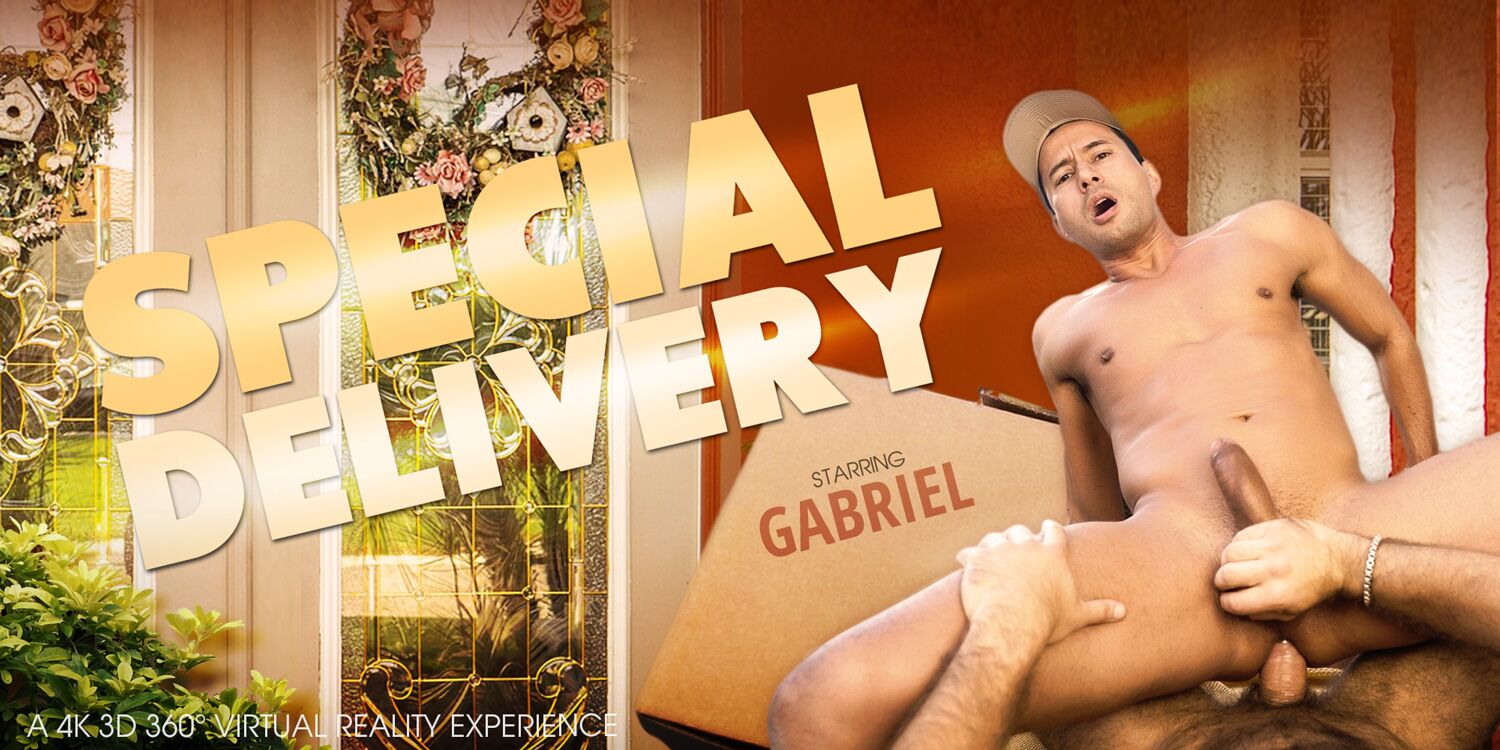 Internet shopping has become quite normal in the 21st century, and most of us prefer to order their favorite things online, instead of waiting in queues or hunting them in local stores. Once we've ordered everything, we just have to wait until the shipment arrives so we all know the feeling of waiting for our beloved couriers! Hello, I have a package for you - I don't know about you, but I love those few words. Whenever a courier is coming to me with my stuff, I feel like a boy at Christmas, when I was looking forward to opening presents under the Christmas tree. But what if the courier is late and our irritation grows in every minute? Well, there are many ways in which a belated courier can make up for it: next shipment for free, a huge discount or the free shipping of this package at the expense of the company. However, when your courier is the handsome Gay VR Porn star Gabriel D'Allessandro, there's only one solution coming to my head! Yes, Gabriel was late. Yes, that package was very important to you. And yes, you expect some compensation. Since you are a fan of Gay Virtual Reality Porn and you know well the majority of actors, you know who your courier is – actually, it's hard not to notice when the muscles of a man bounce under his shirt and the outline of his huge penis is visible under his shorts. You do not want to mince your words, because you know that Gabriel isn't a shy guy, and you DO want some compensation! When the courier arrives at your home late, you close the door behind him, tell him to kneel before you and unzip your pants, pulling your dick out of them and hoping that the boy knows what to do now. Fortunately you were right, and young Gabriel puts it right into his mouth, since he knows well how late he is. If he had any doubts, it was only because he thought he might get late for the next customer, but since he's already late, it doesn't make any difference now. You are not going to treat him gently because you are pissed off and you know you are dealing with a professional. You're literally face-fucking him when the saliva runs over his chin and cheeks. The usual blowjob will not satisfy you, because your prick from the very beginning swelled to feel the ass of a young courier. You've asked him stick out his butt in front of you and take off his messenger shorts, and as soon as he does it, you immediately enter his wet anal. The boy is moaning quietly because he was not prepared for such a hard fucking, but you do not care at all now because you demand your compensation. You're ramming his ass for a little longer, until you finally cum inside, pouring his asshole with your hot load. You were so angry that you never wanted to use this courier company again, but now... you will probably order it more often, hoping that the boy is gonna get late again. Want more bear movies? Go to
our main page
!
Watch Gabriel D'Allessandro's Gay VR Porn Videos
!