AR Business Grown by 50% in the Last Half Year!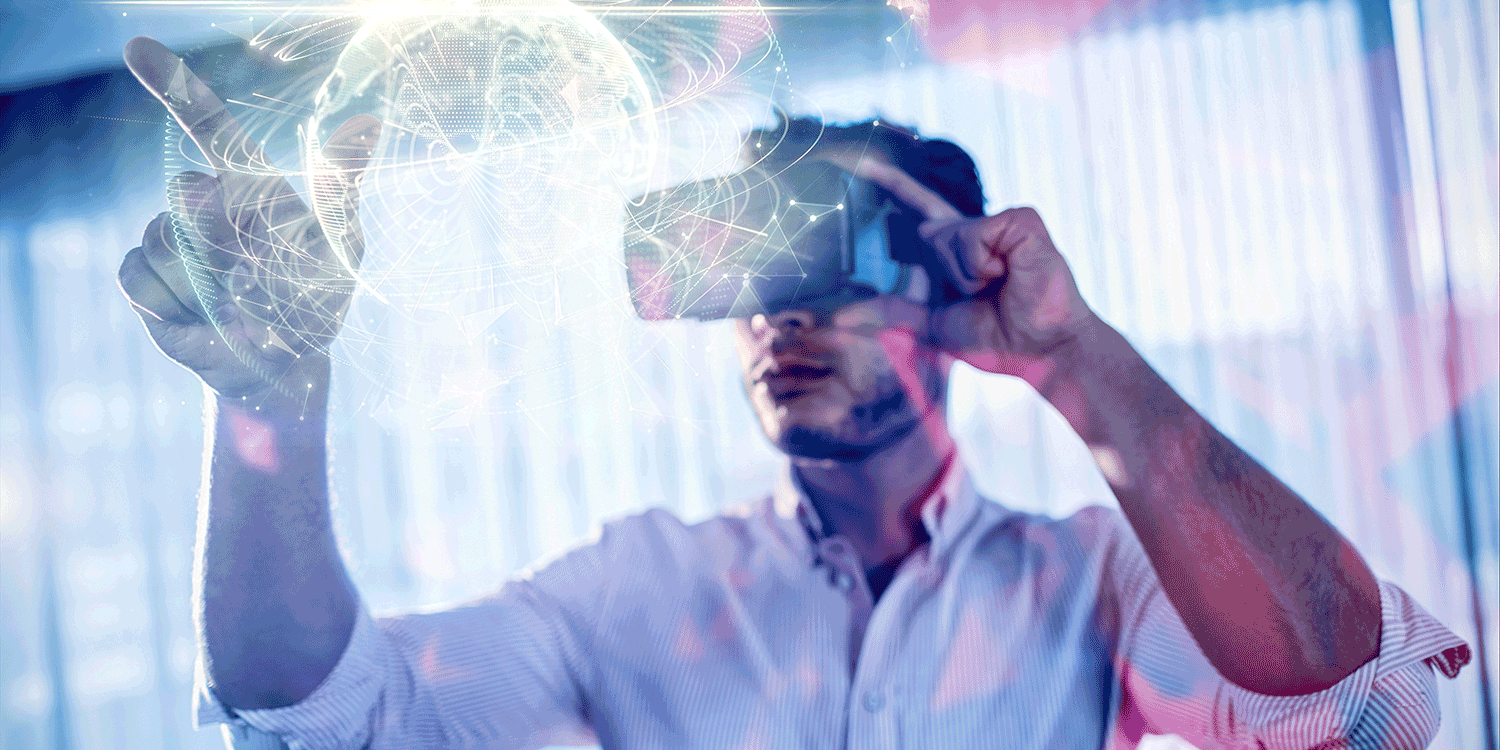 Whether you find it important or not, you should know that even though the gay VR porn industry is in the center of our interest, we do care about the "similar" areas of the technological market, as we believe that under some circumstances they are equally, or maybe even more, important. Few years ago nobody has ever heard about gay VR porn videos, and today they are being the future of entire gay adult movies business, successfully leaving behind the old and obsolete 2D gay porno. In just few years gay virtual reality porn content might get outdated as well, just like the regular gay porn did, making the room for new solutions - like gay AR porn movies or gay MR porn films. Today we will talk about the first ones of these - gay AR porn videos - as we believe that this market might have a significant impact on pretty much everything we do, and that we, as a gay VR porn producer, should pay significant attention to it. The company called The Venture Reality Fund (The VR Fund), which is associated with the AR technology industry, has reported an incredibly huge increase in the first half of 2018. According to materials published by them, in the last 6 months, the number of qualified companies dealing with augmented reality has increased by as much as 50 percent. You do not have to finish the law or business school to understand that this growth is indeed really big - definitely meaning something positive for the entire AR market. Even though we are not talking about the success at the level of incredibly popular Pokemon Go back in the day, growth in this sector is still the largest. Significant progress was also recorded in categories such as intelligent glasses, 3D tools and SDK (software development kits) - and these are the things that are important to us, as they are being part of the VR porn market as well, possibly giving VR Bangers Gay a lot of new possibilities in the future - both do and do not related to only gay AR porn. Graphic below shows all companies approved by The VR Fund, which currently operate in the Augmented Reality industry:
As you can probably see, a lot of those are very popular and can be with ease called the biggest companies in the world - which is even more important when it comes to their impact on growth of the augmented reality market. The bigger the company, the greater the amount of its' funds and resources, so it is actually really good to see brands like Oculus, Microsoft or Google, which are being known by their VR headset solutions. We do talk about their new achievements when it comes to gay VR porn market and the virtual reality in general, and we can't wait for them to apply the same solutions to augmented reality branch - possibly giving us all the gay AR porn films sooner then expected. Did you find this article interesting? That is great! Visit VR Bangers Gay main page
over here
, then - you will find a lot of similar blogs and pretty much everything you'd like to know about both AR and VR porn industries out there!