Ronny Dark Won't Let You Friendzone Him!
date_range
November 17, 2017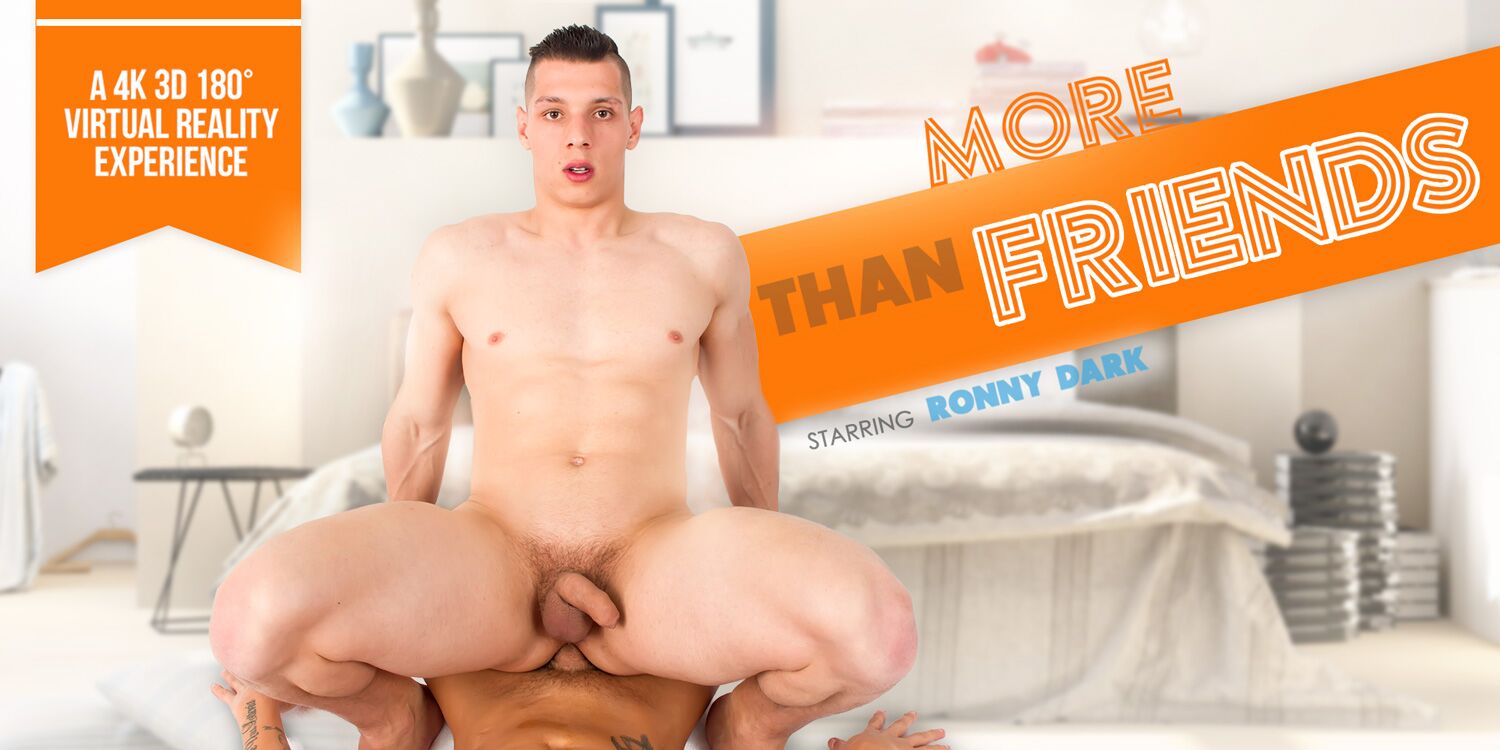 Everyone had a crush on another person at least once in life. Unrequited love is a huge problem, because sometimes it is extremely difficult to make the first step and express your feelings. Usually in such situations we try to do everything to get attention from the other person - we buy them gifts, spend time with them or invite them to dinner or to the cinema. All of this unfortunately doesn't work, because such friendly behavior will lead to a long-term friendship rather than a hot romance in a Gay VR Porn style – and, as we all know, it's almost impossible to get out of the friendzone. Ronny Dark, your longtime friend, has always seemed to have a crush on you. Unfortunately, neither Ronny nor you are confident enough, so even though you like him too, nothing has ever happened between you two. You spend every free moment together and most likely none of you believe that this friendship could one day lead to something more – at least you thought so, because it turns out that Ronny has completely different plans... Today you two have decided to meet again and spend the afternoon together in your apartment, but Ronny behaves strangely. You decide to ask the boy what's wrong with him today, because you care about him and don't want him to feel troubled. You ask, "What's up Ronny? Are you worried?" The boy replies, "I've long wanted to talk to you. I want you to know that I've always liked you and I would like to know if you liked me too." You remain silent for a moment, but you don't want to be a chicken anymore, and you start kissing a young man. Your passionate kisses quickly turn into something more serious when Ronny decides to unzip your pants and start massaging your increasingly hard cock. You also can't wait for his dick, so you reach for it and start squeezing it tight. After a moment, when you can tell that it's already hard in your hands, you kneel before Ronny and start giving him blowjob. You look up, looking Ronny straight into the eyes and see that the deeper you put his cock into your mouth, the more excited the young Gay Virtual Reality Porn star gets. When both of you are hard and Ronny has had enough of this innocent play, the boy gets naked and jumps directly on your hard dick. You feel like Ronny's tight anal is gripping on your cock and you already know that you will not be able to stand his tight ass for much longer. Ronny is riding you for a while, and when you're done and jizz inside his ass, the boy feels like he's suddenly got wet and smiles unequivocally. You don't want to be the only one with a "happy ending" tonight, so once again you start sucking his hard cock until Ronny cums in your mouth. Now that you already know your feelings for each other, you're wondering how soon you will spend another evening like that – hopefully as soon as possible… More twinks like sexy Ronny await you on our
main page
.
Watch Ronny Dark's Gay VR Porn Videos
!